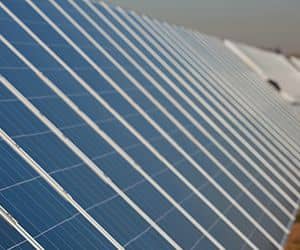 Canadian Solar Inc.'s wholly owned subsidiary Recurrent Energy has sold a controlling interest in its 200 MW Tranquillity Solar project in California to Southern Power, a subsidiary of Southern Co.
Under the terms of the agreement, Southern Power will acquire approximately 51% of the solar generation project. Canadian Solar will retain 49% ownership and contribute its share of the investment required to complete the construction of the project, which is in progress.
Recurrent Energy has fully financed Tranquillity Solar through a construction and back-leveraged loan facility with a syndicate of six banks. Signal Energy Constructors is providing engineering, procurement and construction services.
The Tranquillity project, covering an area of 1,900 acres in Fresno County, is expected to reach commercial operation in the fourth quarter of 2016. The electricity and associated renewable energy credits will be sold to Southern California Edison under a 15-year power purchase agreement.
'The Tranquillity project is an attractive opportunity for investors, providing long-term stable cashflows,' says Shawn Qu, chairman and CEO of Canadian Solar. 'This transaction is another example of solar power's move into the mainstream energy mix.'