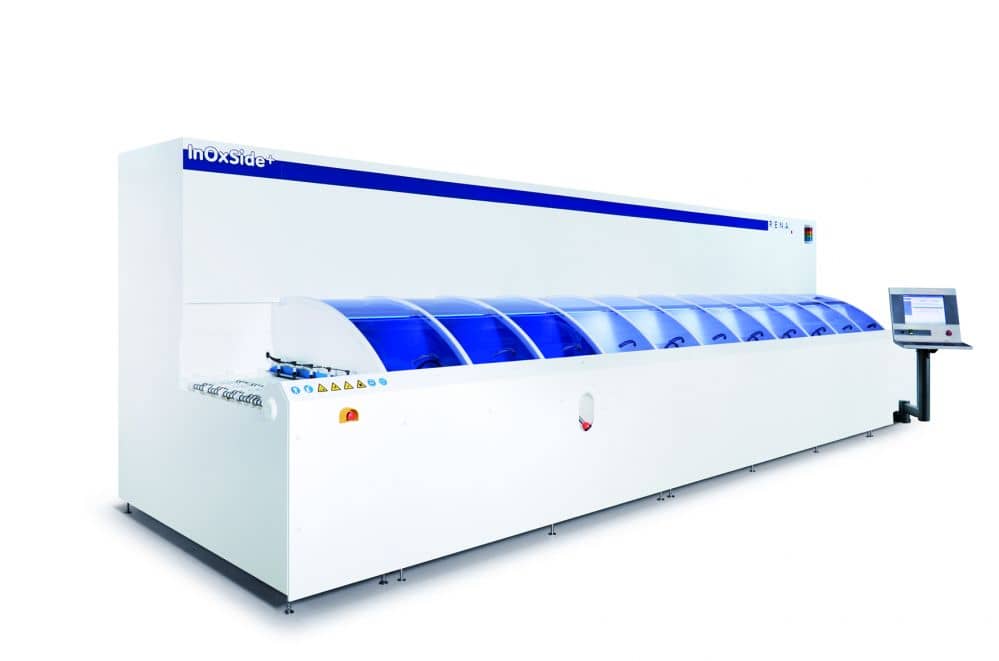 Germany-based RENA Technologies GmbH has developed its InOxSide+ wet chemical processes machine for producing passivated emitter and rear cell (PERC) solar cells.
The company says the InOxSide+ combines edge isolation and rear-side smoothing with etch depths of up to 6 micrometers according to customer requirements. Applied wet chemical processes enable an advanced rear-side surface preparation for subsequent passivation layer deposition as a key factor for successful PERC solar cell production.
RENA Technologies says its new Switzerland-based investor Capvis will enable it to further develop its wet chemical processing equipment for solar cell production.