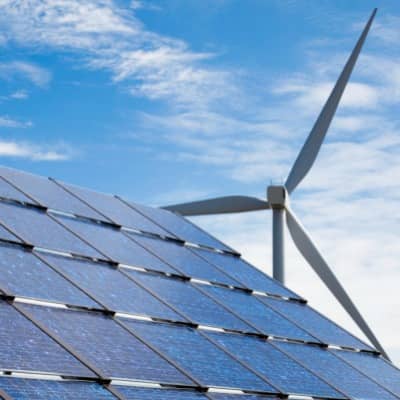 Wind and utility-scale solar in the right locales are narrowing the gap when compared with new natural gas-fired generation, according to a recent report from management consulting firm ScottMadden.
In its latest Energy Industry Update, Strange Brew: Adapting to Changing Fundamentals, the firm finds that the siting of solar and wind facilities in high-resource locations can be found to significantly improve project economics.
In fact, the analysis finds well-sited wind energy projects can improve upon their levelized cost of energy (LCOE) by 55% when compared with a low-resource location. And, improved costs will be a key factor for states and utilities to consider in developing strategies for the forthcoming Clean Power Plan.
According to ScottMadden, declining installed costs and strong resource availability, as well as aggressive pricing, can help explain recent rock-bottom power purchase agreements being signed for renewable energy projects. However, the report cautions that incentives, cost of gas and the quality of the renewable resource can significantly impact pricing when comparing energy technologies.
Nonetheless, as wind and solar have considerably closed the price gap, low gas prices – languishing below $3/MMBtu on the Henry Hub spot market index – still force wind and solar to second-place status.