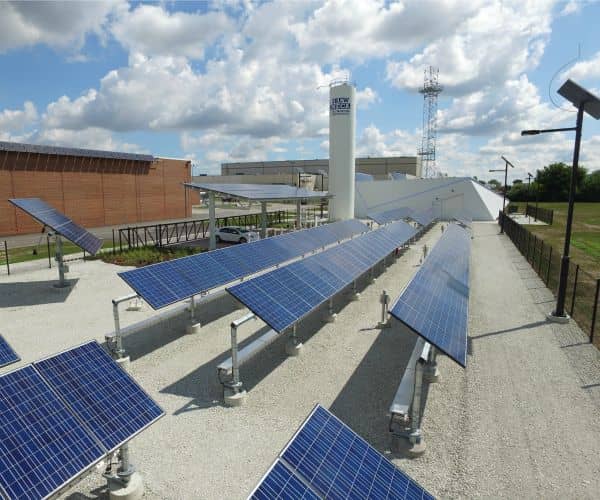 The National Electrical Contractors Association (NECA) of Chicago and the International Brotherhood of Electrical Workers (IBEW) Local 134 have created the Renewable Energy Training Field to prepare electricians for commercial, industrial, municipal and residential solar and wind applications.
The partners built the facility on the grounds of the IBEW/NECA Technical Institute, in Alsip, Ill., a southwestern suburb of Chicago.
The Renewable Energy Training Field will offer training and simulations in a variety of electrical and renewable energy processes. For example, a student will be will be able to remove, cut, re-weld and reinstall solar panels or make adjustments to a wind generator based on given site requirements. Students also will have the opportunity to learn battery-storage technologies and energy-transfer systems.
'The Renewable Energy Training Field is the result of a long standing partnership between labor and management to meet the future demand for renewable energy that is coming like a freight train,' says David Witz, president of the Electrical Contractors Association of Chicago.