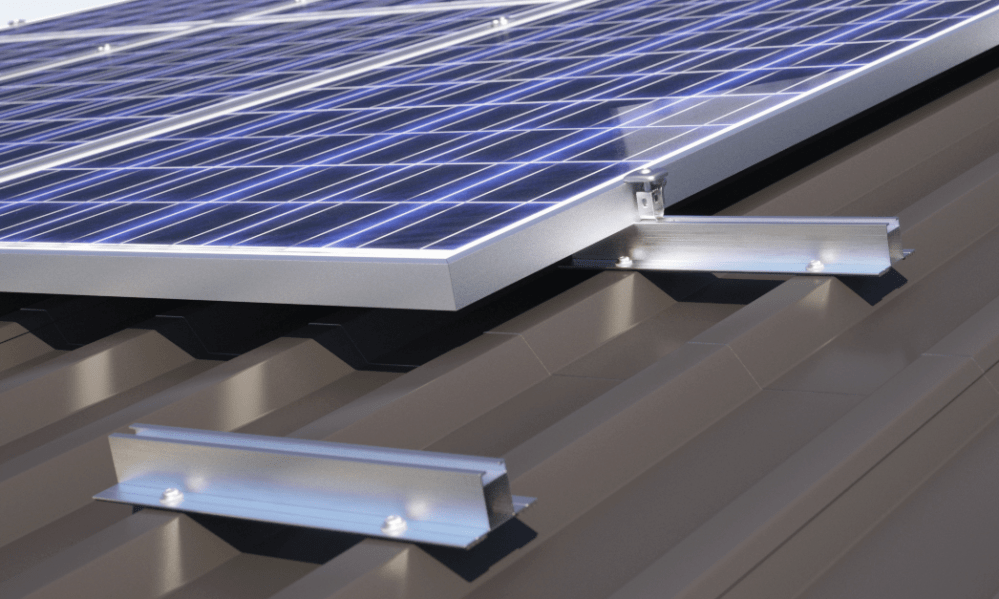 Germany-based mounting systems manufacturer Renusol has extended its MetaSole mounting units to include the new MS+ Portrait, which is capable of fixing photovoltaic modules to roofs in portrait orientation.
The company says the design enhancement provides for rear ventilation of the photovoltaic modules and eliminates continuous mounting rails.
The MS+ Portrait allows PV panels to be securely installed on roofs with inclinations ranging from as low as three degrees to as steep as 70 degrees. The system weighs in at 3.0 kg/kW, making it suitable for roofs on commercial buildings with low load-bearing capacities.
The MS+ Portrait is compatible with other Renusol components, including the new RS1 universal clamp.
'Depending on the roof surface available, mounting solar modules in a portrait configuration sometimes allows more panels to be fitted, enabling a greater output to be generated,' says Felix Janssen, product manager at Renusol. 'It may also be preferable to install PV modules to the roof in a portrait as opposed to a landscape orientation for aesthetic reasons.'