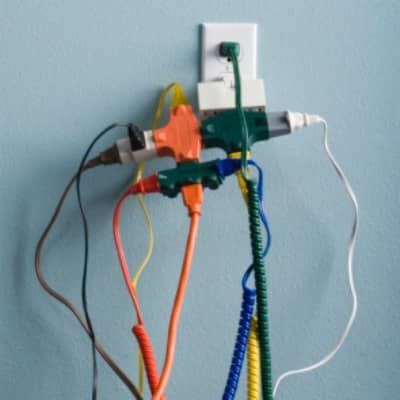 The global market for solar photovoltaic inverters is forecast to decrease by 5% to $6.7 billion this year, according to a new report from IMS Research, now part of IHS Inc. However, IHS also predicts inverter revenue to rebound strongly in 2014, increasing by 11% to reach $7.3 billion.
Despite PV inverter shipments rising to 34.2 GW this year, average global inverter prices will fall by 11%, resulting in a decline in revenue, the report concludes. Inverter suppliers will face shrinking profit margins and increased competition. Even so, IHS says, several growth opportunities exist for suppliers in certain segments that will help inverter revenue to recover in 2014 and resume double-digit growth.
According to the report, the inverter price pressure that inverter suppliers are now facing is being driven by a number of factors, not the least of which is a rich field of competitors. Despite some recent major acquisitions in the inverter market, the inverter supplier base continued to fragment in 2012 as existing and new inverter suppliers expanded their presence in PV markets. IHS says the top 10 inverter suppliers accounted for only 57% of global revenue in 2012, compared to 66% in 2010.
'The industry remains relatively split today, and a strong group of suppliers are competing for share in a declining market,' says Cormac Gilligan, market analyst for PV inverters at IHS.
The report says the global fall in average pricing is being compounded by a regional shift in inverter demand from Europe to more competitively priced markets such as China. IHS says a strong increase in the demand for high-power inverters, which typically have a lower price per watt, will also drive down global pricing and will not be unique to China. A number of the largest markets will continue to be focused on utility-scale installations and will see shipments of large inverters grow as a result.
'Three-phase high-power inverters are forecast to increase their share of global shipments from 41 to 46 percent of the total inverter market in 2013, as a number of regions such as China, the United States and India move forward on large utility-scale pipelines,' Gilligan says.
In spite of the global pricing pressure for inverters, numerous opportunities are available for inverter suppliers in particular market segments. IHS forecasts that the three-phase, 250 kW and higher inverter market in Japan will grow from $50 million in 2012 to $290 million in 2013 as utility-scale projects are installed.
Also, IHS forecasts that the three-phase string market in the U.S. will double in 2013 to reach slightly more than $100 million as inverter suppliers expand their portfolios and offer a decentralized option to customers looking for an alternative to a central inverter in commercial systems.
'Increasing requirements by clients that would like fast installation, long standard warranties of up to 10 years in some cases and the ability to wall-mount the inverter in order to maximize site space, are some of the key reasons driving the adoption of three-phase string inverters,' Gilligan notes.
While 2013 is forecast to be another challenging year for inverter suppliers as prices fall further, the report says opportunities will exist for inverter suppliers in key PV market segments, such as the U.S., Japan and China.