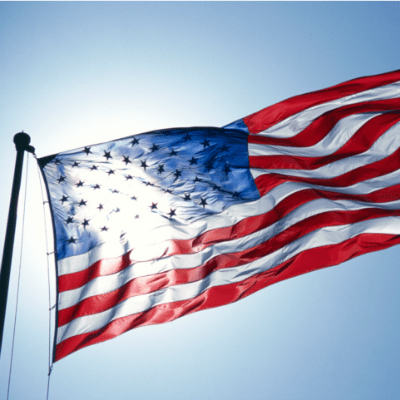 According to a report by the Solar Energy Industries Association and GTM Research, the U.S. installed 723 MW of solar in the first quarter of this year (Q1'13), accounting for over 48% of all new electric capacity.
While this represents a 45% drop from the fourth quarter of 2012 (Q4'12), it is an increase of 33% over the first quarter of 2012 (Q1'12) and reflects the significant utility-scale projects that went online late last year.
The quarterly installations for residential, non-residential and utility PV capacity since the first quarter of 2010 through Q1'13 are in the table below: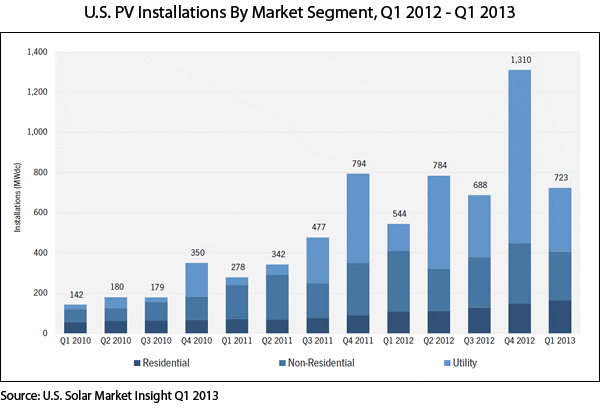 The"U.S. Solar Market Insight Q1 2013," report projects that the next four years will be marked by"a new solar revolution," in the U.S., driven by the distributed generation market. Noting that residential and commercial solar markets have been limited by the availability of state- and utility-level incentives, the report says solar has now become cost-effective in some markets with only the federal investment tax credit, accelerated depreciation and net metering.
The report highlights this shift in California, where a meaningful number of installations have been completed without California Solar Initiative incentives, which have been that market's main driver since 2007.
Key findings of the report in the PV sector include the following:
," PV installations totaled 723 MW in Q1'13, up 33% over Q1'12;
," Cumulative operating PV capacity in the U.S. now stands at 7,962 MW;
," The residential market grew 53% over Q1'12 and 11% over Q4'12, continuing its streak of consistent incremental quarterly growth;
," The non-residential market shrank 20% on both a quarterly and annual basis, which reflects slow demand across a number of major markets;
," The utility market more than doubled year over year, with 24 utility PV projects completed in Q1'13; and
," The average residential PV system price fell below $5.00/W, while the average non-residential system price fell below $4.00/W.
The full report includes all the data and analysis from the executive summary available online, plus state-level breakdowns of installations, costs, manufacturing and demand projections.