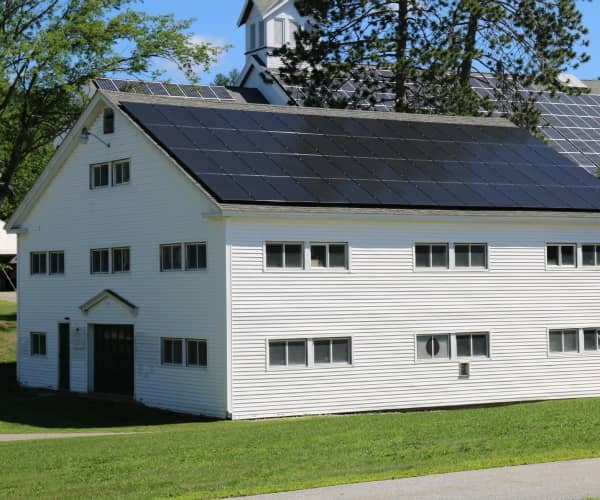 ReVision Energy has installed a multi-site, 334 kW solar energy project for Proctor Academy, a boarding and day school in Andover, N.H.
The series of six solar arrays is valued at $1.1 million. ReVision owns the rooftop array at the Wilkins Meeting House – the first installation that was completed in 2012. IGS Energy owns the other five installations, which were completed this year. The project owners are selling the electricity to Proctor Academy through a power purchase agreement.
Five of the arrays are rooftop mounts, while the most recent installation is a 107 kW ground mount at the Proctor Ski Area. The 352-module array will power snow-making operations, as well as the general campus. The six arrays will generate approximately 389,508 kWh of solar power each year and will offset approximately 25% of the school's electric load.
One of the school's goals is to achieve a carbon-neutral campus. In addition to its solar initiatives, the school installed geothermal heating and cooling and a woodchip-fed biomass heating plant, which provides the majority of heat and hot water needed on campus. High-efficiency snow guns and light fixtures are in place, as are non-toxic cleaning products and recycling efforts.
'Our relationship with ReVision Energy has allowed us to make our environmental efforts fit within the economic realities of running a school like ours,' says Scott Allenby, director of communications and marketing at Proctor. 'The installations have also provided the opportunity to engage students with hands-on learning opportunities around our environmental mission and allow us to tie our educational mission with our environmental mission in a very real way for our students.'