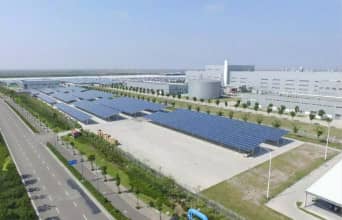 Risen Energy is supplying its 255 W photovoltaic modules for a 20 MW solar canopy carport system for Shanghai Volkswagen Ningbo Branch in Hangzhou Bay, China.
The installation is the first phase of a 55 MW project to cover an employee parking area that will have the capacity to shade more than 20,000 vehicles.
When complete, Risen says, the project will be the largest solar carport in the world.