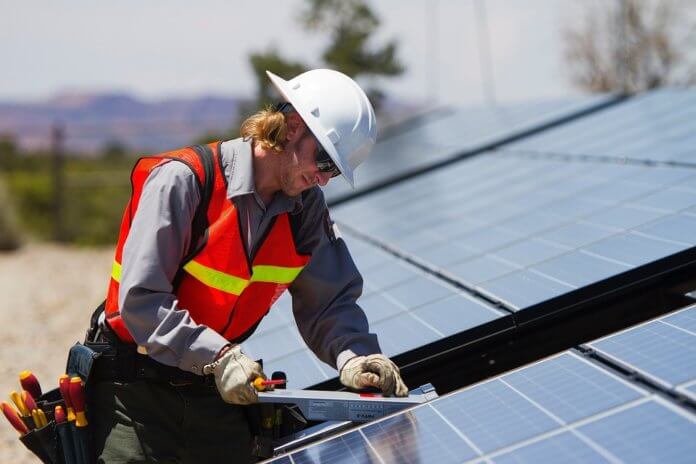 Owners and contractors who are building renewable power and energy construction projects must carefully develop, at project inception, a comprehensive understanding of the key risks inherent in the project, as well as a plan to manage and mitigate those risks in order to increase the likelihood that projects are built on time, within budget, and without major claims and disputes. The following six best practices are critical for owners to consider before project commencement.
Carefully Draft Key Construction Contract Provisions.
The construction contract, which contains overlapping assumption of risk formulas, is the primary mechanism to manage project risk. Key provisions that are generally associated with the allocation of the greatest risks – and are frequently at issue in major claims and disputes – are the contractor's standard of performance; project time and schedule; mechanical, substantial and final completion; delay and performance liquidated damages; changes; limitation of liability; suspension, termination and default; and disputes. Project participants that strategically analyze the risks associated with these provisions and negotiate and draft these provisions accordingly increase the likelihood of the project's success.
2. Select an Appropriate Project Delivery System at Project Inception.
It is critical that the owner, at project inception, carefully identifies the most appropriate project delivery system for the project. If, for example, the risks for design and installation of major equipment are distributed among a contractor and design firm, and the project involves new or complex technology, the owner will incur a greater risk of expensive and time-consuming claims in the event of equipment defects.
By contrast, a project delivery model that provides a "one-stop shop," such as an EPC or design-build model, will provide the owner with a single entity that it can hold liable in the event of claims relating to the equipment's performance, and reduce such risk. The pros and cons of each available project delivery system option should be evaluated in relation to the facts of each project.
3. Identify Technology Risks and Develop Strategies to Mitigate Against Those Risks.
Claims and disputes regularly arise when a project uses new technology that has not been adequately tested and vetted in the field. Risk is also created if a technology is so specialized that only a few experts have a working knowledge of or specialization in it. Renewable project participants should evaluate what technology risks exist for the project and devise a plan to mitigate and manage those risks.
4. Develop a Reasonable Schedule and Budget.
One of the most common cause of claims and major disputes is that one or more party failed to prepare a reasonable budget or project schedule that properly accounts for the project's needs. It is, therefore, critical that each party carefully devises a reasonable and accurate budget and a project schedule that appropriate incorporates risks of delay.
The parties should ensure that the contract appropriately defines excusable delays, which will grant the contractor time but no money; compensable delays, which will grant the contractor both time and money; and concurrent delays, which are overlapping excusable, compensable and inexcusable delays, and sets forth reasonable and appropriate damages, such as delay liquidated damages, in the event of delayed substantial completion. The parties should also consider the appropriateness of an early completion bonus and whether substantial completion can be phased such that power generating units can begin producing power before the project as a whole is substantially complete.
5. Active Owner Involvement.
Project owners will reduce the risk of claims and disputes if they vet the contractor's project team leadership, maintain the right to approve changes to the composition of the team, and ensure it is composed of effective managers and problem-solvers. Owners who are actively involved throughout the design and construction phases, provide real-time project management, and conduct comprehensive quality assurance and quality control programs increase the likelihood of a successful project and reduce the risk of claims and disputes.
6. Establish an Effective Mechanism to Resolve Disputes.
Finally, the contract should provide a mechanism to facilitate the resolution of a dispute if one arises. An effective and meaningful disputes provision not only provides a framework for resolving disputes but also provides a mechanism to resolve disputes without having to resort to litigation or arbitration. This mechanism should require, as conditions precedent to litigation, the following:
In-person, executive-level meetings among decision-makers so that the parties can attempt to negotiate a resolution of the dispute without the involvement of lawyers; and
Mediation conducted by a neutral, experienced and knowledgeable construction lawyer who will attempt to facilitate a settlement.
These non-binding procedures are inexpensive and effective ways to resolve disputes, they reduce the project participants' risks, and they save considerable time and costs.
Daniel A. Kapner is a member of Shapiro, Lifschitz & Schram's trial practice, construction law, and power and energy construction groups. He has significant experience advising clients in various sectors of the construction industry to achieve solutions to complex contract and commercial disputes. He can be reached at (202) 689-1900 or kapner@slslaw.com.