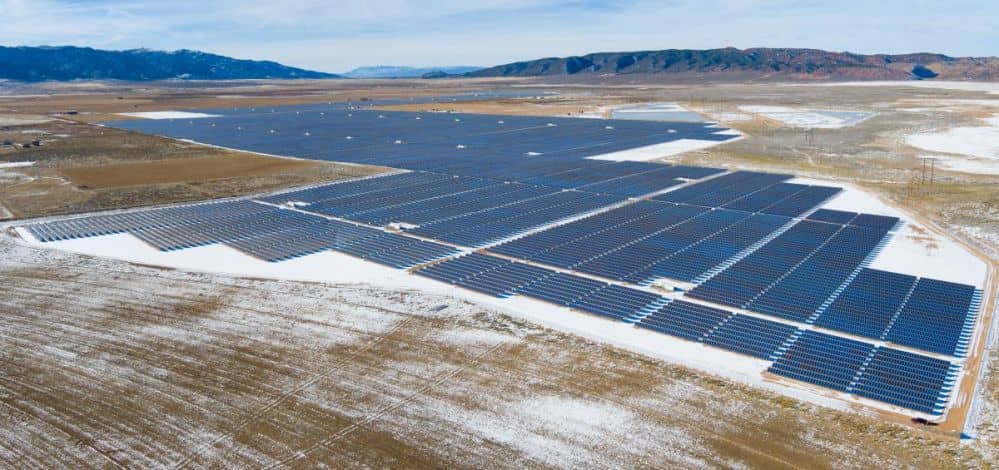 Norway-based energy provider Scatec Solar has completed a 104 MW PV solar plant in Parowan, Utah, that will more than double the state's current solar footprint. Named the Utah Red Hills Renewable Park, this plant will be fully operational within the week.
Scatec says that the project, which was under construction for less than a year, is built on 632 acres of privately owned land and features more than 340,000 PV solar modules on a single-axis tracking system. Swinterton Renewable Energy lead the engineering, procurement and construction efforts for the facility, which interconnects to an existing transmission line.
Scatec expects the plant will generate approximately 210 million kWh of electricity annually – the equivalent to the electric power used by roughly 18,500 homes per year. The output will be fed into the grid under a 20-year power purchase agreement with PacifiCorp's Rocky Mountain Power.
Google and Scatec will own the plant through a joint partnership, while Scatec will be responsible for managing and operating the plant.