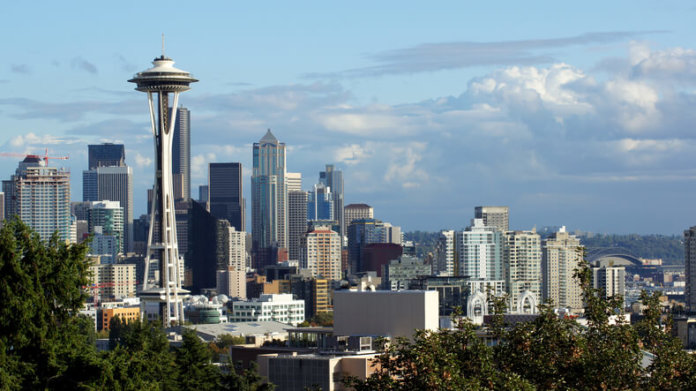 Seattle City Light has announced the public utility will support renewable energy projects and education at Seattle-area schools, public institutions and nonprofit organizations with $400,000 in grants through its Green Up program in 2017 and $600,000 in 2018.
"Our Green Up program customers want to see more renewable energy developed in our community," says Craig Smith, at customer energy solutions director at Seattle City Light. "These grants will engage additional community partners to accomplish that goal."
Green Up is a voluntary program that allows Seattle City Light customers to support renewable energy development and education by paying an extra $3.00 or more on their utility bills. The program supports regional renewable energy resources through the purchase of renewable energy credits (RECs) on behalf of participants. In the past, remaining funds from the Green Up program have been used by Seattle City Light to fund renewable energy demonstration projects on an ad hoc basis, such as Sonic Bloom at Pacific Science Center, and solar installations on three residence halls at the University of Washington.
Now, the program will provide direct grant funding for solar or other renewable energy installation and education projects in Seattle City Light's service territory on a consistent funding cycle.
Solar and innovation grants will directly pay for renewable energy installations by public, nonprofit or educational organizations with a system size of less than 100 kW. Projects must be connected to Seattle City Light's distribution grid and equipped with a monitoring system. The maximum grant in this category is $200,000. Most awards are expected to be between $25,000 and $50,000.
Education grants of up to $5,000 are intended to support projects that have a focus on educating students about renewable energy, such as curriculum development, research, extracurricular activities, supplies and teacher training.
Seattle City Light is now accepting applications for the spring funding cycle. More information is available here.