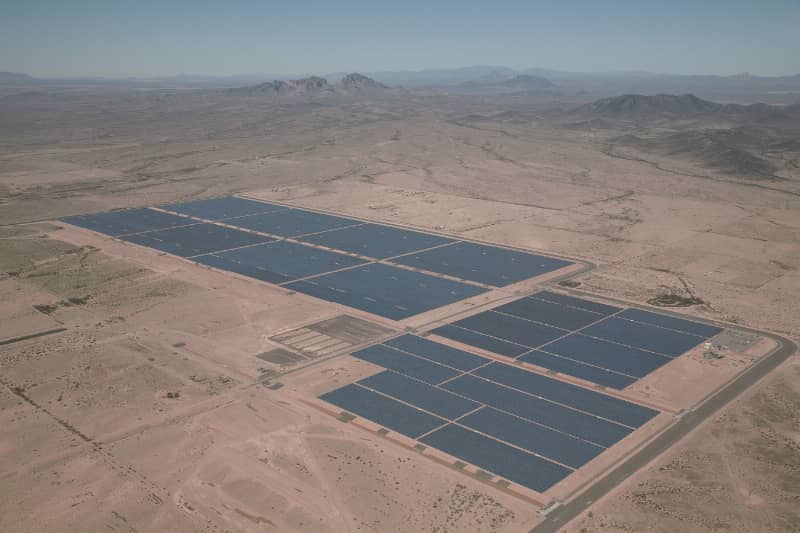 Sempra U.S. Gas & Power has announced a 100 MW expansion of its Mesquite Solar complex in Arlington, Ariz., about 60 miles west of Phoenix.
When completed in late 2016, the expansion, called Mesquite Solar 2, will produce enough power for 45,000 homes. Construction is expected to begin this fall.
The entire output of the Mesquite Solar 2 expansion has been sold to Southern California Edison under a 20-year power purchase agreement. The contract is subject to approval by the California Public Utilities Commission.
According to Sempra, the 4,000-acre Mesquite Solar complex is among the largest photovoltaic solar facilities in the U.S. By late 2016, the complex's three phases are expected to produce a total of 400 MW.
The company also expects to complete the 94 MW Copper Mountain Solar 4 project in Nevada during that time frame. By year-end 2016, the combined solar power portfolio of projects jointly owned by Sempra U.S. Gas & Power in Arizona and Nevada is expected to grow to more than 1,000 MW.