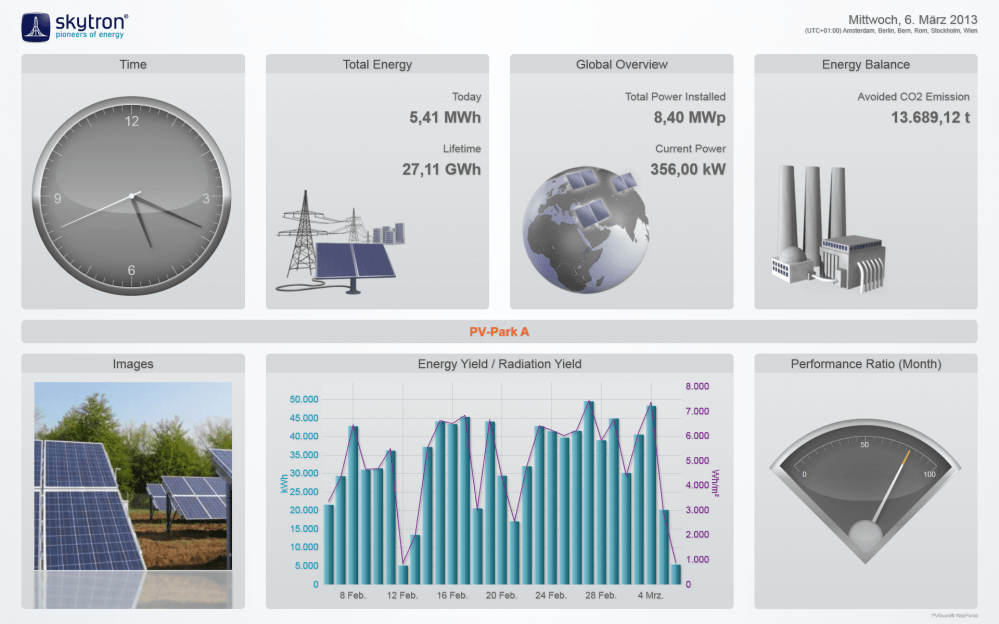 Germany-based skytron energy has launched a new version of its PVGuard photovoltaic supervision software.
PVGuard 2.1 introduces a dashboard for the display of all performance and yield characteristics of a PV plant. The Dashboard Designer enables PV plant owners and operators to design their own customized plant displays. With this new tool, users can also design their own mimic diagrams suited to their individual arrangement of plants and featuring their own branding.
skytron says the upgraded software includes improvements in the way supervision data for plants in different time zones is handled in charts, tables and predefined views. The new version also allows PV plant owners to define multiple email lists for plants, each with a different set of recipients. Plant operators can configure emails to be sent at a defined time or through an alarm trigger. There are not so many players who are willing to spend a lot of cash at a casino website and it is okay. For those of you who are willing to play slots with a small deposit our friends from Fancasinos.in have prepared a rating of Indian minimum deposit casinos . You are able to play at those casinos for 800 Rupees and claim a bonus.