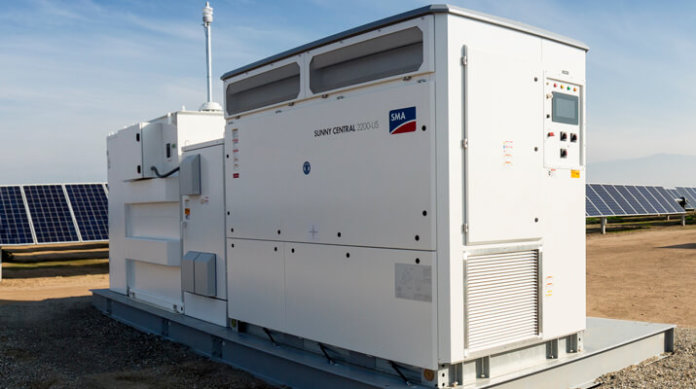 Inverter manufacturer SMA is celebrating a milestone after reaching 10 GW of installed Sunny Central inverters in North America. The company says this translates to approximately 10,000 inverters powering commercial and utility plants across the region, which is enough energy to electrify more than 2 million homes.
"With 10 GW of installed Sunny Central inverters, SMA has reached an overall market share of approximately 25 percent in the North American utility market," claims SMA CEO Pierre-Pascal Urbon. "This is a huge success. We are grateful to our established partners and customers who have helped us reach this milestone."
"We are optimistic for 2018," says Urbon, adding that the company has a "healthy order backlog with both new and existing customers" for its products.