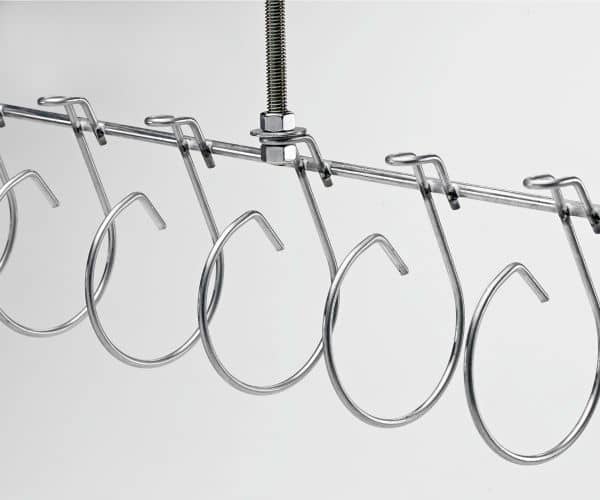 Snake Tray has developed a cable conveyance system to bring fiber-optic cables from optical line terminals to optical network terminals.
The PON Snake Tray is available in 8-foot sections that maintain the proper bend radius for fiber-optic cables. The system has universal built-in mounting rings that can be installed on either on a ceiling or a wall. Cables load from the side.
The PON Snake Tray interfaces with the company's PON Enclosures series. The system is available in a standard metallic finish or a color-coded, powder-coat finish.