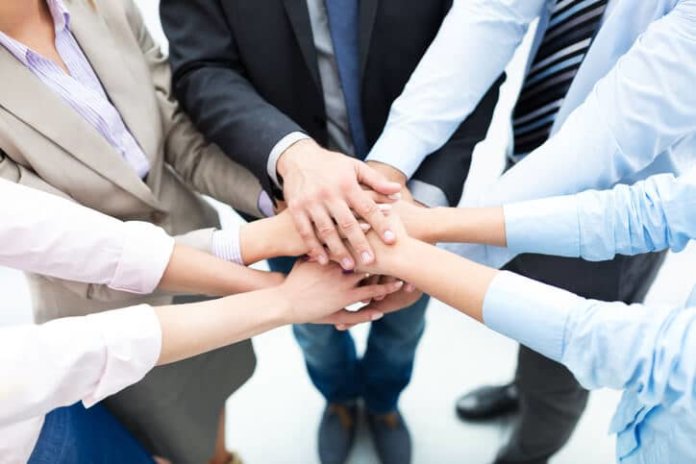 Proving yet again that compromise does, in fact, work, Arizona's largest electric utility and solar advocacy groups have reached a major settlement agreement that lays to rest several contentious issues. As with all compromises, each party didn't get exactly what it wanted, but the future of rooftop solar in Arizona looks a bit brighter.
When utility Arizona Public Service (APS) filed a rate case with the Arizona Corporation Commission (ACC) in June 2016, solar proponents geared up for a fight. The APS proposal called for mandated demand charges for all residential ratepayers, including both solar and non-solar customers, and sought to eliminate retail net energy metering (NEM) for rooftop solar customers.
Rather than fight an ugly battle, though, the utility and solar groups have successfully negotiated a settlement agreement. The ACC is expected to vote on the compromise this summer.
Sean Gallagher, vice president of state affairs at the Solar Energy Industries Association (SEIA), says, "After weeks of discussion, we are pleased negotiations produced a settlement that all stakeholders, SEIA included, feel comfortable signing. The thorough process concluded outside of litigation, and we hope an era of collaboration will take hold in Arizona."
Don Brandt, president and CEO of APS, states, "This agreement demonstrates what can be accomplished when people come together with a willingness to compromise and resolve complex policy issues. Consumer advocates, environmental advocates, business customers, solar industry representatives and more have agreed on a path for Arizona's energy future. The winners are Arizona electricity customers."
If approved, the deal would scrap APS' plan for mandated demand charges, which some solar advocates argue are confusing and hinder market growth. Rather, APS residential customers would have a variety of rate options from which to choose, including a time-of-use (TOU) rate, two optional demand rates and a pilot demand rate. Rooftop solar customers who select a TOU rate plan will also have a grid access charge.
"Arizona's families and businesses should be able to meet their own energy needs with the state's plentiful sunshine if they so choose," says Briana Kobor, director of the distributed generation regulatory policy program at nonprofit Vote Solar. "We were glad to arrive at a settlement that takes some steps to preserve customer choice, keeps solar customers on the same rates as other customers, and soundly rejects the idea of penalizing all residential customers with mandatory demand charges."
In its original filing, APS also took aim at NEM, which compensates rooftop solar customers for their excess energy and has stirred debate in Arizona for years. Specifically, the utility wanted to slash the NEM credit from about 14 cents/kWh, the retail rate, to about 3 cents/kWh, the wholesale rate.
At the time, APS' Brandt called the proposal "pro-solar and pro-customer" and said, "We want to continue Arizona's solar leadership the right way – with more solar, for more customers, without driving up the energy bills paid by non-solar customers."
However, after a three-year probe into the value of solar, the ACC voted to end the state's NEM program and replace it with a lower export credit rate in December 2016 – thus superseding APS' NEM request in the utility's pending rate case.
Nonetheless, solar advocates were able to reach a seemingly good compromise with APS within the confines of the ACC's new rules.
First, the settlement includes a policy resembling grandfather clauses included in the ACC plan and the original APS request: APS rooftop solar customers who file an application before the ACC's settlement approval would be grandfathered in under their current retail NEM rates for 20 years from their interconnection date.
Second, under the settlement, APS would compensate future rooftop solar customers with an export credit rate beginning at 12.9 cents/kWh – that's certainly much higher than the 3 cents/kWh rate APS proposed in its original filing. Customers would lock in their rates for 10 years whenever they sign up, providing some long-term certainty, but the available rate for new solar customers would decline by up to 10% annually.
"While the solar industry didn't get everything it had hoped for out of the settlement, Arizona's current solar customers can rest assured they will be grandfathered into their existing rates, which was a priority for SEIA," explains Gallagher. "Under the agreement, new solar customers will be able to sign up under initial rates that are as favorable as could be obtained under the commission's December 2016 Value of Solar decision, which creates longer-term uncertainties for Arizona customers."
Brandt says the deal "continues Arizona's solar leadership with smart policies that enable the continued growth of solar and other new consumer technologies while protecting non-solar customers."
Anne Hoskins, chief policy officer at residential solar provider Sunrun, says the settlement is "more proof that rooftop solar is inevitable" but claims the agreement "does not fully recognize the multitude of benefits that rooftop solar brings to all Arizonans."
"While Arizona does not serve as a model to encourage innovation in distributed energy, we are pleased that, together, we have ended years of debate on the future of rooftop solar policy in Arizona," she adds.
Under the settlement, APS would also invest between $10 million and $15 million annually in AZ Sun II, a new program for utility-owned rooftop solar on customers' homes meant to benefit low- and moderate-income residents.