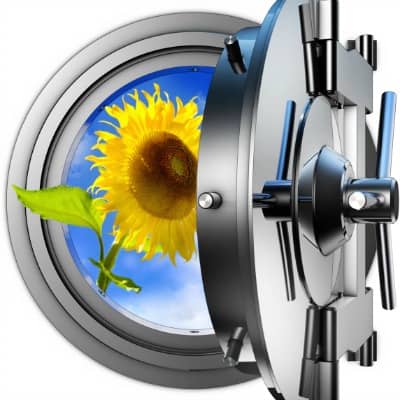 Analysis from London-based Clean Energy Pipeline says new investment in the global clean energy sector totaled $67.9 billion in the fourth quarter of 2014 (Q4'14), a 4% increase on the $65.2 billion in the corresponding quarter in 2013 (Q4'13). More significantly, total investment for 2014 increased 12%, year on year, to $274.2 billion – the highest annual investment volume since 2011.
Clean energy project finance totaled $47.4 billion in Q4'14, equating to a 23% increase on the $38.5 billion invested during Q4'13, the report says. Approximately $175 billion was invested in new project finance in 2014, the highest annual investment volume recorded since 2011.
Clean Energy Pipeline says the large increase was a direct result of a 15% increase in investment in both Europe and Asia. In Europe, a large proportion of the increase was due to the financial close of the 300 MW Cestas project in France, which will be Europe's largest solar PV plant when operational.
Investment in Q4'14 was also bolstered by a number of billion-dollar utility balance sheet investments in European offshore wind farms. Iberdrola commenced construction of the 350 MW Wikinger offshore wind farm representing an investment of $1.7 billion; Vattenfall and Stadtwerke München started work on the 288 MW Sandbank offshore wind farm representing a $1.5 billion investment; and DONG Energy started construction of the 258 MW extension of the existing 90 MW Burbo Bank offshore wind farm.
Other notable deals in Q4'14 included the $1 billion project financing of the Xina Solar One concentrating solar power plant located in South Africa and the $517 million project financing of the 180 MW Armow wind farm.
However, the surge in project finance must be measured against a drop in public market listings, the report says. Clean energy companies raised $1.6 billion on the global public markets in Q4'14 through a mixture of initial public offerings (IPOs), secondaries and convertible note issuances, equating to a 73% decrease on the $6 billion secured during Q4'13. However, public markets deal value posted a 13% annual increase to $16 billion in 2014, the highest volume recorded since 2010.
Clean Energy Pipeline says yieldcos were less active in Q4'14. Six yieldcos raised a combined $768 million last quarter, a 17% decrease on the $930 million quarterly average secured by yieldcos since the beginning of 2013.
Two notable IPOs also priced in Q4'14. Wind tower producer CS Wind secured $232 million through an IPO on the Seoul Stock Exchange and Norwegian solar project developer Scatec Solar raised $123 million through an IPO on the Oslo Stock Exchange.
Clean energy mergers and acquisitions (M&A) activity totaled $26.4 billion in Q4'14, an 80% increase on the $14.7 billion tracked during Q4'13. The number of transactions was also high by historical standards, the report says. There were 292 M&A deals announced in Q4'14, 5% above the quarterly average of 277 during the past three years.
Q4'14 was notable for a number of large acquisitions, Clean Energy Pipeline reports. The most notable transaction was SunEdison and TerraForm Power's acquisition of wind and solar power developer First Wind Holdings for $2.4 billion in November 2014. Other notable deals included the $2 billion merger of Hanwha SolarOne and Hanwha Q Cells.
Venture capital and private equity investment in clean energy – excluding buyouts -Â totaled $1.5 billion in Q4'14, a 16% decrease on the $1.8 billion invested in Q3'14, the report says. Nevertheless, investment for all of 2014 increased 3% to $7.1 billion. Solar was the largest sector for investment in Q4'14, accounting for 29% of total investment. Notable deals included the $250 million secured by residential solar company Sunnova Energy from Triangle Peak Partners, GSO Capital Partners and Franklin Square Capital Partners.
'Last year, the clean energy industry really demonstrated its resilience,' says Douglas Lloyd, CEO of Clean Energy Pipeline. 'Despite a reduction in subsidies in Europe's major renewable energy markets and very competitive natural gas prices in the U.S., investment in the global clean energy sector registered its first annual increase since 2011.'