The Comprehensive Blood and Cancer Center (CBCC) in Bakersfield, Calif., has been providing care for cancer patients for decades. Now known as the West Coast's biggest free-standing cancer center, CBCC has benefited from a solar carport system for the past couple of years.
Built in partnership between Baja Carports and Cenergy Power, the project comprises 3,762 Hyundai solar panels, along with Canadian Solar string inverters, covering a total of nearly 78,000 square feet. This translates to covering 423 of CBCC's parking spaces, according to Terri Mierkey, Baja's marketing manager, who explains why a solar carport made sense for the cancer center.
"Solar carports cover more square footage than a rooftop system; therefore, their production is more," she says, adding that CBCC's existing parking lot was "perfect" for this type of project.

Moreover, while rooftop panels "serve a single function" – generating electricity – solar carports not only act as a "property's power source" but also offer shade coverage and protection from weather elements, according to Mierkey.
She adds, "A ground-mount system would have provided no vehicle shade coverage – the installation would have taken up needed parking spaces."
Baja designed and installed the project's solar canopies, while Cenergy served as the developer and EPC contractor. Nader Yarpezeshkan, Cenergy's senior director of sales and corporate development, points out the myriad benefits of the multipurpose project for CBCC.
For example, he says, the system "reduces the majority of their local energy overhead." Additionally, it "shields patient cars from the hot Bakersfield sun," as well as "advances CBCC's sustainability goals and creates positive impact to the local community."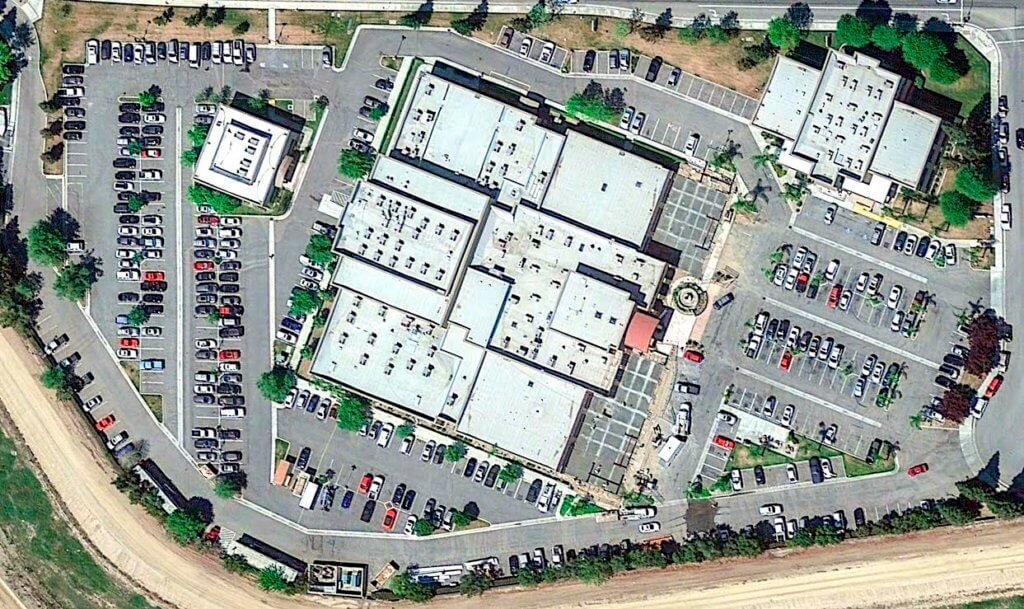 At 1.3 MW, the project produces more than 2 million kWh of "local clean power" each year, which translates to offsetting the equivalent of more than 1,400 metric tons of carbon dioxide each year, according to Yarpezeshkan.
Describing the medical center's impetus for going solar, he says, "CBCC was focused on reducing their carbon footprint as much as possible."
Taking into account "high energy charges with PG&E's commercial tariff," as well as tax incentives, the decision was "easy on an economical standpoint," he explains.
The Kern County project began commercial operations in June 2017, following what Yarpezeshkan calls a "staggered" construction process, so as to "avoid any disruption to CBCC's operation and limiting patient parking."
"Our civil and electrical engineering team had to be methodical in the design of the system, as there were multiple parcels and points of interconnection which added complexity," he adds. However, the team's "familiarity with the considerations posed by all the local agencies and the utility" proved successful in bringing the project to fruition.
Beyond providing shade for cars and power for the medical center, Mierkey emphasizes other important facets of the solar carport.
Sometimes, she explains, a rooftop solar project's "area of coverage" can be hindered by "the building's architecture, its rooftop's mechanical equipment and surrounding obstructions – e.g., trees, chimneys and other buildings."
On the other hand, the CBCC's project – and other solar carports alike that Baja has built – is "optimized to capture all that the sun has to offer throughout the day's exposure," Mierkey maintains.
"Installing modules on a building's rooftop involves penetrating the roof for the system's racking mounts, which, if isn't sealed correctly, can lead to leaks," she adds. "Additionally, if the roof needs a replacement within the lifetime of the panels, these will have to be installed a second time.
"A solar carport system requires minimal maintenance and helps preserve the parking lot surface from erosion – streamlining overall costs for parking maintenance and upkeep," she points out.
Having grown from a 1,200-square-foot clinic in 1984 to a 70,0000-square-foot facility in 2019, the continuously expanding medical care center is conducting lifesaving work while benefiting from the environmental, financial and practical benefits of today's advancements in solar energy.