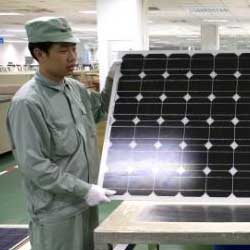 Last week, the U.S. Department of Commerce (DOC) announced that heavy tariffs – ranging from 31.1% to 249.96% – would be applied to solar modules exported from China.
The ruling, which was made in response to an anti-dumping complaint and countervailing-duty petition filed last year by SolarWorld, immediately set off a flurry of debate in the industry. However, both the pro-tariff and anti-tariff camps acknowledge that several critical questions remain to be answered.
Is the U.S. now entering a veritable, potentially harmful trade war with China? How will these tariffs affect PV system pricing and, thus, installers' livelihoods? How much might U.S.-based solar manufacturers actually be helped by this ruling? What important details have yet to be determined before both the DOC and the U.S. International Trade Commission (ITC) announce their final rulings later this year?
Trade war?
'The preliminary [anti-dumping and countervailing-duty] determinations have all the hallmarks of an early-stage trade war,' wrote law firm Akin Gump in a client alert. 'Indeed, many experts believe the Chinese government will impose tariffs on the import of U.S.-sourced silicon into China.'
Although formal retaliatory action has not been announced, high-level Chinese officials have already made clear their displeasure with the DOC's ruling. In a statement cited by China Daily, Shen Danyang, a spokesperson for China's Ministry of Commerce, criticized the anti-dumping tariffs as 'trade protectionism.'Â
'By deliberately provoking trade friction in the clean energy sector, the United States is sending the world a negative signal about trade protectionism,' Shen said.
The increasingly tense atmosphere between the U.S. and China creates uncertainty for solar companies on both sides. These clouds of regulatory doubt will likely continue to exert pressure on solar stocks, according to a research note from Deutsche Bank analyst Vishal Shah.
Trade group SEMI, which has officially maintained a neutral position on the trade case, urged U.S. and Chinese officials to avoid becoming entangled in a harmful trade war.
'Now is the time to take an active position urging for the establishment of a global free trade agreement for renewable energy products,' the group said in a statement. 'This will not be an easy achievement, nor will it be accomplished anytime soon.'
SEMI recommended that the two governments use the World Trade Organization's Information Technology Agreement, signed in 1996 by 29 participating countries, as a model for a new free trade framework specific to PV modules and other renewable energy products.
Pricing woes
The Coalition for Affordable Solar Energy, which opposes SolarWorld's trade complaint, counts several U.S.-based system integrators among its members. These companies and others have repeatedly expressed their concerns that raising prices on low-cost Chinese PV modules via tariff implementation will harm PV installation economics – thus slowing the deployment of solar energy.
Daniela Schreiber, executive vice president of market research firm Hoehner Research and Consulting USA, echoed those worries in a statement issued following the DOC's announcement.
'The solar industry and Asian manufacturers, in particular, were able to continuously decrease prices for solar modules due to, amongst other [factors], economies of scale in previous years,' Schreiber noted. 'These countervailing duties will now increase the prices for solar modules and lead to reduced demand in an already tough market environment – e.g., in Europe.'
In their research note, Akin Gump's attorneys agreed, predicting that the tariffs will likely 'increase the levelized cost of energy' for PV modules sold in the U.S.
'Consequently, the preliminary tariffs will be seen as positive developments for solar equipment manufacturers that do not use Chinese-sourced cells – be they domestic crystalline PV, thin-film PV or solar thermal vendors,' they wrote. 'On the other hand, the tariffs will be seen as a blow to developers seeking the lowest-cost margins for their projects.'
Non-Chinese suppliers, including Hyundai and LG, are expected to support near-term module demand in the U.S., but the products will be slightly more expensive than their Chinese counterparts, according to Deutsche Bank's Shah.Â
Noting that the majority of modules used in U.S. solar projects currently come from China, SEMI foresees severe consequences resulting from the new tariffs – including stalled utility-scale projects and less overall adoption of solar power.
Still to come
Despite the attention that last week's DOC announcement received, it is worth reiterating that this decision represents only a preliminary ruling.
The department is currently investigating a range of issues that could dramatically affect the scope of its final ruling, Shah pointed out. Objects of investigation include glass subsidies, income tax deductions for research and development activities, discounted land allegedly given to Suntech, and the creditworthiness of Trina Solar and Suntech when they received financing from the Chinese government.
Moreover, as Akin Gump notes in its client alert, tariffs may be imposed only if the U.S. ITC concludes after its concurrent investigation that Chinese manufacturers have caused significant injury to U.S. companies.
Responses to detailed questionnaires that will be distributed soon to buyers of both U.S. and Chinese PV cells are expected to factor heavily into the ITC's decision and, ultimately, the entire trade case.

Photo credit: Suntech Power Holdings Co. Ltd.