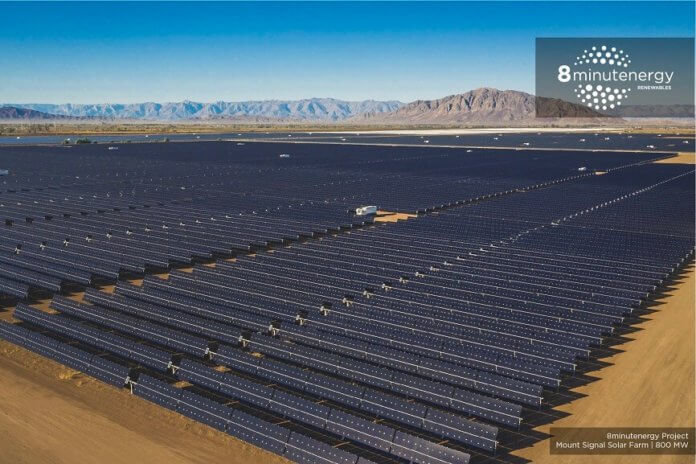 Independent solar and storage developer 8minutenergy Renewables LLC has announced an ownership transition.
8minutenergy was co-founded in 2009 by Martin Hermann and Tom Buttgenbach. Under the terms of the new transaction, effective immediately, Buttgenbach and the 8minutenergy management team will purchase Hermann's shares in 8minutenergy and have full ownership of the company. With this ownership change, Hermann has transitioned out of his CEO and shareholder roles, and Buttgenbach will transition to president and CEO.
"There has never been a more exciting time in the U.S. energy market. The industry's transforming to where renewables will be the dominant form of power now that generation costs are lower than fossil fuels. This evolution will be led by large-scale solar and storage projects, and 8minutenergy will continue to be at the vanguard of the industry," says Buttgenbach. "I'm grateful to our incredibly talented team and to Martin for their hard work over the past nine years."
To date, 8minutenergy has more than 10 GW of solar and storage under development in North America, 1.1 GW of operating solar assets, and 2 GW of power purchase agreements. Most recently, 8minutenergy and Capital Dynamics completed the 328 MW Mount Signal 3 Solar Farm in Southern California.
"I want to thank all the 8minutenergy team, our customers, suppliers and partners who have supported 8minutenergy and made our accomplishments to date possible," notes Hermann.