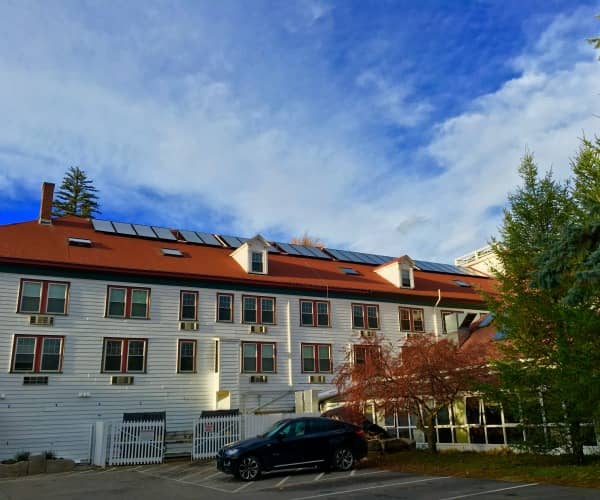 New Hampshire-based solar thermal system installer ReVision Energy says its projects support the region's hospitality industry by providing hot water to clean dishes, provide showers and keep swimming pools comfortable while curbing fossil fuel consumption.
The company's solar hot water installations include a system of 24 flat-plate solar collectors and a custom-made, 700-gallon hot water tank at Eastern Slope Inn Resort. On a sunny day, the resort's system can heat the water in the tank to up to 160 degrees F.
"The implementation of solar panels is reflective of the resort's proactive commitment to incorporating best-in-practice green initiatives as they become available," says Gil Harris, chairman of Eastern Slope's sustainability committee.