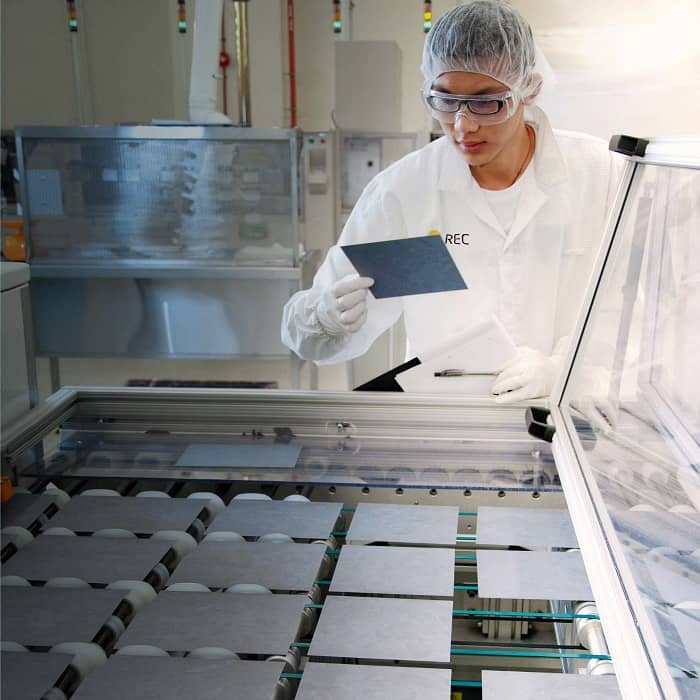 Global demand and pricing in October for solar polysilicon fell at the highest rate seen since February, indicating that supply still exceeds demand, according to the IHS Solar Polysilicon Price Index from information and analytics provider IHS.
Spot market pricing for 9N solar polysilicon in October plunged by more than 9%, while the contract segment decreased by about 1%. Pricing for the 6N to 8N grade fell by 7% on the spot market, and the contract segment tumbled by more than 8%.
Such retreats continued the pattern of weak demand and general price erosion that has plagued the solar polysilicon market since January, the company says.
'Worldwide polysilicon demand decreased in October, with reduced shipments on both the contract and spot markets,' says Glenn Gu, senior analyst for photovoltaics at IHS. 'Not only did overall shipment volumes in October fall by 14 percent from the month before, supply levels and inventories also decreased in October as second- and third-tier Chinese suppliers reduced production. Still, these manufacturing cuts weren't sufficient to bring supply in balance with demand.'
Pricing is expected to drop further in November before a potential rebound commences in the December and January timeframe.
Spot market pricing for solar polysilicon may bottom out and then rise slightly at the start of 2013, according to IHS. But the seeming turn for the positive may be short-lived, with the pricing driven by expectations of improving market conditions, rather than a true balancing of supply and demand.
All told, spot market pricing in December 2012 and January 2013 for solar polysilicon in the 6N to 8N grade is expected to rise by 2.4% – the first increase since January 2012, and a dramatic change from the 8.5% plunge in September and the 7% drop in October.
For 9N and higher-grade polysilicon, spot market pricing will be flat during the same time period – the first time in nine months in which there would be no decline, the report notes.
'Suppliers are trimming production, inventories in the channel are continuing to be depleted and most industry players are expecting a rebound in demand in 2013,' Gu says. 'Because of this, spot market pricing for solar polysilicon will uptick slightly at the start of next year.
Even so, spot prices will remain significantly lower than those on the contract market, causing solar polysilicon suppliers to continue to cut contract prices as they strive to catch up with the spot market,' he continues. 'Overall, this indicates that supply will remain in excess of demand, and that pricing will return to a state of decline later in 2013.'
On the spot market, polysilicon is sold for cash by third parties and delivered immediately. In contrast, on the contract market, polysilicon is sold directly by suppliers on credit, often with long-term agreements for delivery and pricing.
When prices are lower on the spot market compared to contracts, that indicates prices will remain on the decline, IHS explains. When spot market prices eventually rise above those of contracts, the period of oversupply and price decreases will have come to an end.
Photo credit: REC Group