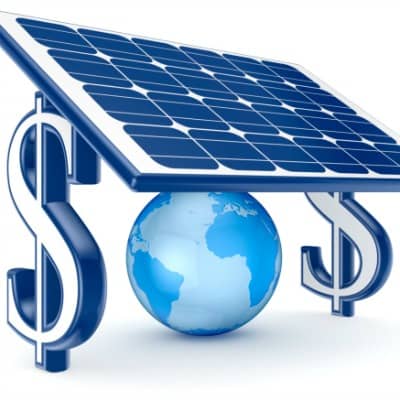 Global venture capital (VC) funding in the third quarter of this year (Q3'13) totaled $207 million, up slightly from the $189 million raised in the second quarter (Q2'13), says a new report from clean energy consulting firm Mercom Capital Group LLC. VC funding was distributed across technology groups, with PV companies receiving the most at $57 million. The report says project funding and merger and acquisition (M&A) activity were up as well.
Total corporate funding in the solar sector – including VC, debt financing and other equity financings raised by public companies – was $2.18 billion compared with $915 million raised in Q2'13. Mercom says the significant increase was due to public companies taking advantage of rising market values this quarter.
'Overall market conditions for the solar sector continue to improve,' says Mercom Capital Group CEO Raj Prabhu. 'Project funding and M&A activity were at record levels, reflecting an improved demand outlook. Taking advantage of rising market values, we also saw significant financing activity among publicly traded companies this quarter.'
Mercom says the largest VC deal in Q3'13 was the $39.9 million raised by Solexel, a developer of high-efficiency crystalline-silicon solar cells and modules. Investors included Technology Partners, DAG Ventures, Northgate Capital, GSV Capital, KCPB Holdings and SunPower.
Other significant deals include the following:
Concentrated solar power (CSP) project designer and developer eSolar raised $22 million from Oak Investment Partners;
Clean Power Finance, a provider of third-party financing for distributed PV projects through its software platform, raised $20 million from the United Arab Emirates-based UAE Fund;
HelioVolt, a manufacturer of thin-film solar modules, raised $19 million from SK Group; and
Dyesol, a manufacturer of solar cells using dye-sensitized PV technology, raised $16 million from Tasnee, a Saudi Arabia-based diversified conglomerate.
The report says third-party solar finance companies raised $584 million in disclosed residential and commercial project funds in Q3'13. Announced solar lease funding for the year to date amounts to $2.4 billion.
Solar M&A activity increased in Q3'13 both in transactions and dollars, Mercom says, totaling $9.8 billion in 23 transactions, compared to $1.3 billion in 18 transactions in Q2'13. Most of this quarter's M&A activity was either strategic or was acquisitions of distressed assets/companies/technologies on the cheap.
There were 37 announced large-scale project-funding deals representing almost 1.27 GW in Q3'13, with a total value of $2.89 billion. Mercom also tracked about 5.5 GW of newly announced large-scale projects in various stages of development worldwide.
Approximately 3 GW of projects changed hands in Q3'13. The report listed the top-five project acquisitions by project size as the following:
First Solar acquired Element Power's 1.5 GW solar development project pipeline;
A consortium led by GD Solar by Goldpoly New Energy acquired 400 MW of solar projects;
The China Solar Power Group, a subsidiary of Goldpoly, acquired 300 MW of solar projects from Zhongli Talesun Solar;
First Solar acquired the 250 MW Moapa Solar Project from K Road Power; and
Rainy River First Nations and Fiera Axium Infrastructure Canada II acquired seven Canadian projects totaling 67 MW from Global PVQ.
More information on the report, including an executive summary, can be found here.