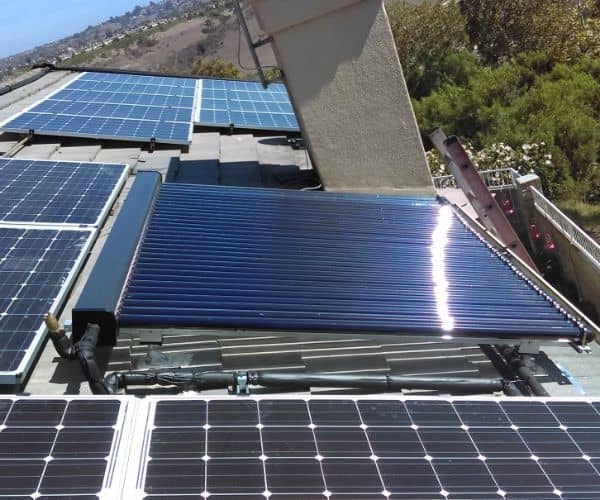 The manufacturers of solar pool-heating systems and solar hot water heating systems are seeing a resurgence in business activity. This is good news on all fronts.
The economy is stronger and the recession is behind us. We need to be prudent moving forward, but we are clearly in a better business environment today than we have been in the past seven years.
The solar sector has seen photovoltaic electricity generation become a driving force, with thousands of companies all competing in the same sand box. This has driven prices down and resulted in smaller profit margins. Granted, lower pricing has spiked demand for solar electric systems, but competition has made turning a profit more challenging for many installers.
Those solar companies that have adopted PV, solar pool and solar hot water into their company product mixes are able to provide more 'complete' solutions. The customer receives a bigger bang for his buck, as well as a solution that saves electricity and gas when these products are bundled together.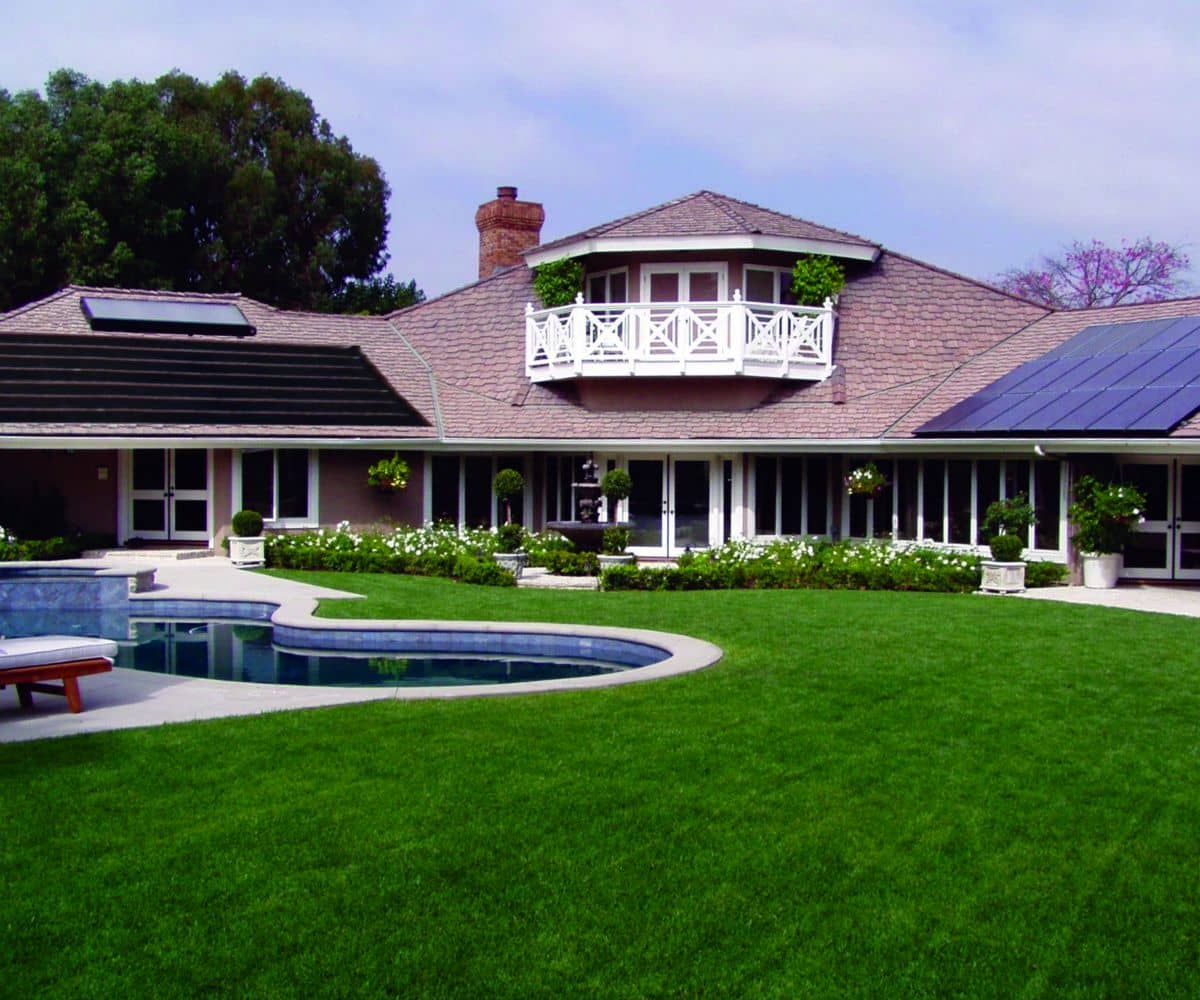 The power of three: a solar PV, hot water and pool heating installation in San Juan Capistrano, Calif.
Photo courtesy of Suntrek Industries
Instead of simply selling one solar system per residential customer, companies are now selling three and achieving a solid profit margin. PV-only margins are about 30% at best, and there is no room for error. Solar hot water heating margins are closer to 45%. Solar pool heating leads the pack with margins above 50%. It makes profit sense to add solar heating to a package.
Today, residential solar customers are powering their homes and cars with the sun, and they do not want to stop there. Heating their pools and domestic water makes the solutions complete. The goal of a totally green family and home is very attainable.
Apartments, hotels, restaurants and manufacturers are all beginning to see the value of all three technologies. Common areas for apartments can benefit from solar pool, PV and solar hot water for centralized boilers. Hotels have huge gas demands for heating water for showers, laundry and pools. Manufacturing firms and restaurants have a high demand for hot water and electricity.Â
Solar pool heating has always been an investment that makes sense with or without incentives. A typical solar pool system will pay for itself in less than three years. For some properties that have elected to turn their gas heaters off, solar provides them with warm, comfortable pools and a long swim season with no gas bills.
Solar hot water is in high demand right now in California and other markets. California's market is being driven by a rebate program that is very aggressive, particularly when combined with federal tax incentives. For commercial projects, we often see the incentives equal to the selling price, resulting in a net-zero investment. For residential customers, solar hot water incentives are monetizing 80% of the investment.
The choice is pretty simple. We can continue doing what we have been doing for generations and stomp on our Earth, creating more challenges than solutions; this will put a financial toll on our world that will be difficult to recover from. Or, we can invest in solar energy and thereby decrease our carbon footprint immediately.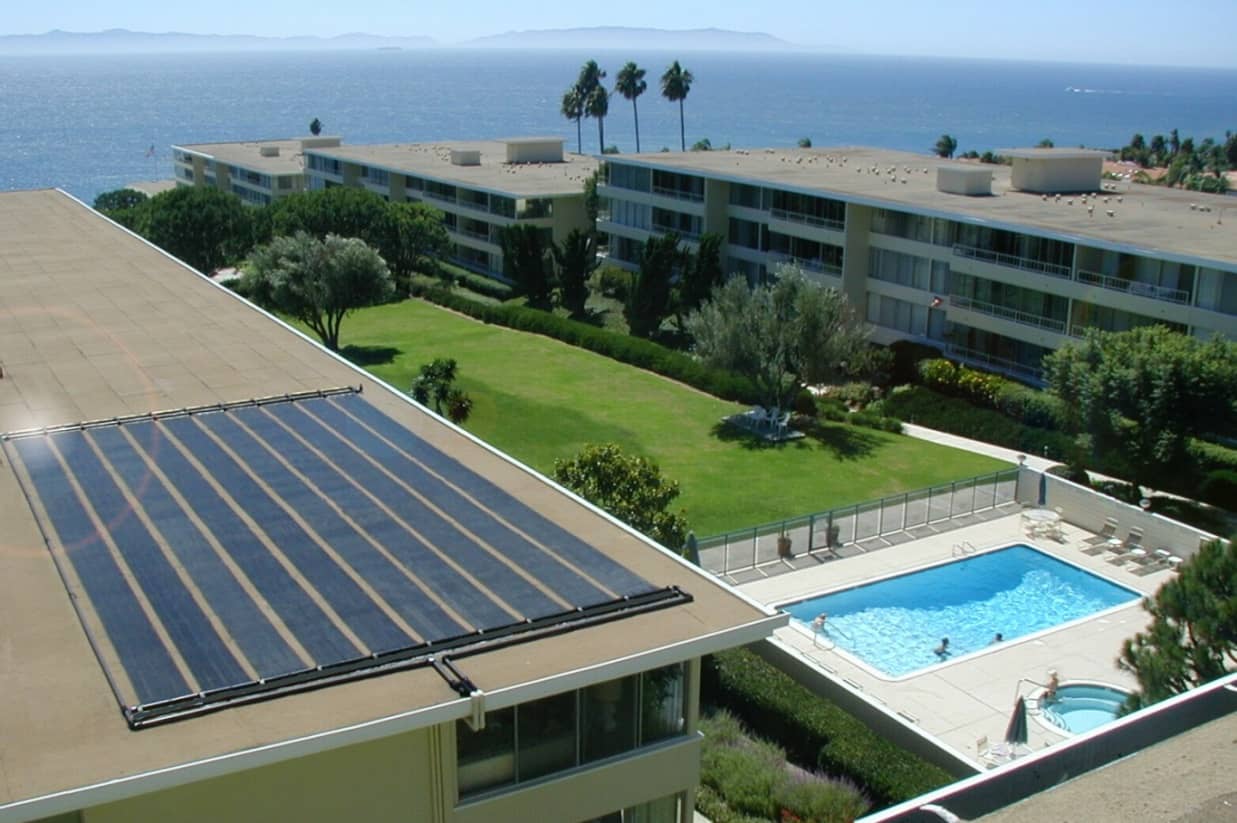 The sun is on the job at this solar pool heating installation in Rancho Palos Verdes, Calif.
Photo courtesy of Suntrek Industries
Why would we ever want to burn something to heat our water when the sun will do it for us? Why would we ever want to burn coal to make electricity when the sun can do it? Why would we try to justify every solar dollar invested versus money saved when we spend money on so many things that have no return on investment (ROI)? Do we ask ourselves what the return is on a chair, a car, a computer, a pool, a vacation?
People buy what feels right, and they buy from people who make them feel comfortable with their decisions. Providers of solar thermal heating systems are able to produce such levels of comfort while improving the environment and providing an attractive ROI in the bargain.
Roy Heine is founder and CEO of Suntrek Industries based in Irvine, Calif. Heine has been in the solar energy industry since 1978 and has patented the Suntrek solar pool heating system. Suntrek has over 25,000 solar thermal system customers.