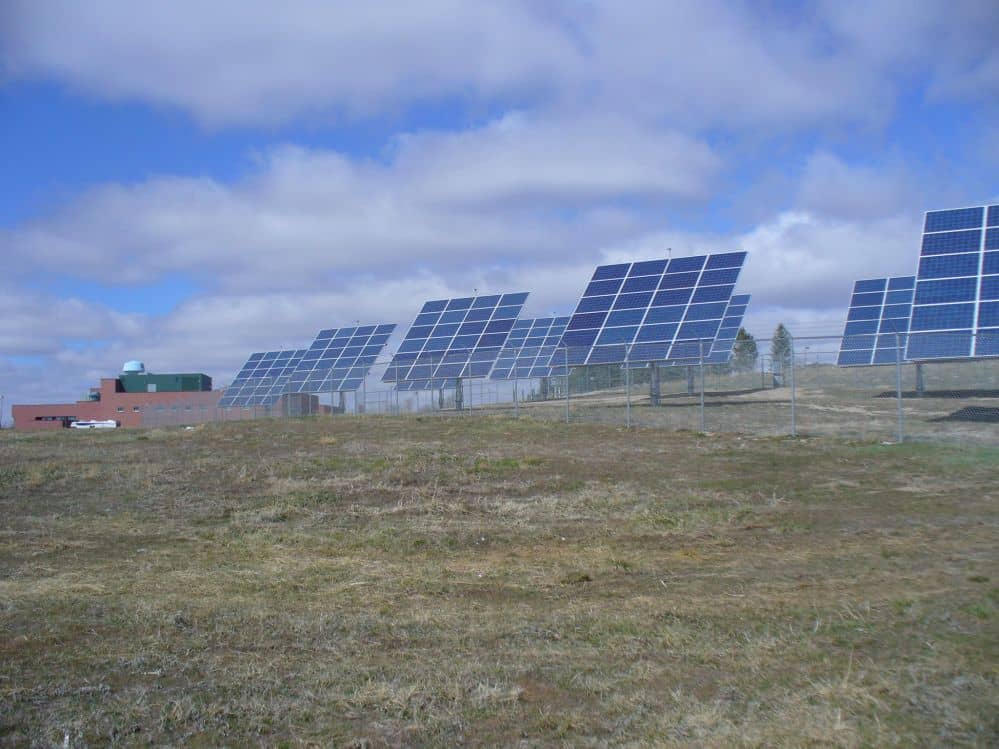 Vermont-based AllEarth Renewables has supplied trackers for two projects on Native American reservations in South Dakota.
A 60 kW project in Pine Ridge using 10 dual-axis pole-mounted trackers and a 72 kW project in Rosebud using 12 such trackers are intended to help offset the electrical bills of Indian Health Services hospitals. The projects received funding under the federal American Recovery and Restoration Act.
The projects were developed by Alternative Energy Services, an AllEarth partner in Fargo, N.D. The primary contractor and electrical installer was LaCreek Development of Martin, S.D. The projects were constructed by Amberg Renewables of Alberta, Minn.
'This project captures the many benefits solar can provide to rural communities,
says David Blittersdorf, president and CEO of AllEarth Renewables.