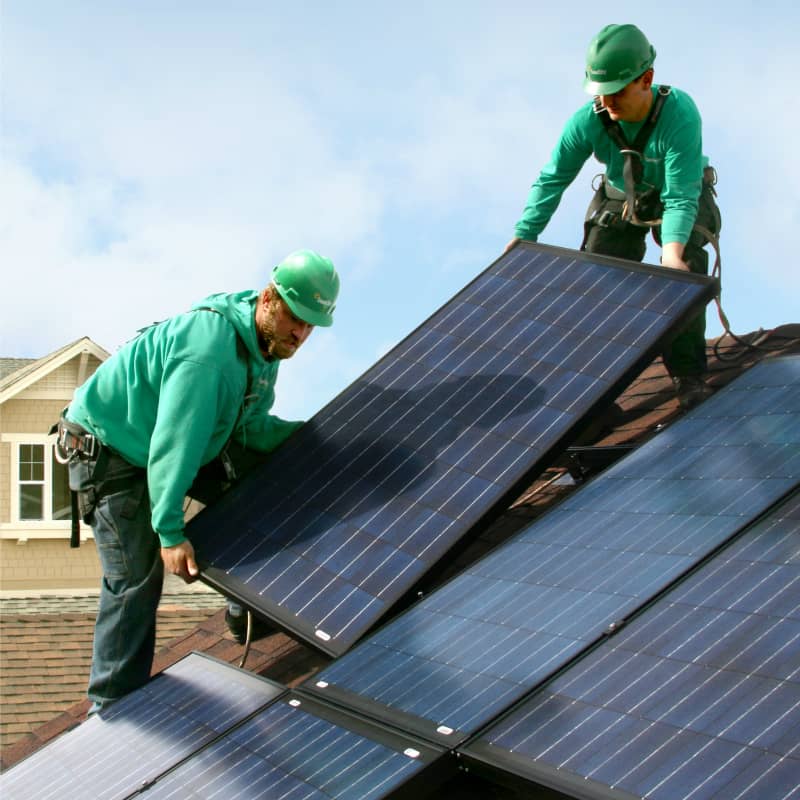 Facing an uncertain project-finance future, solar integrator SolarCity has been forced to reduce the size of its massive SolarStrong initiative. The project had received a conditional loan guarantee from the U.S. Department of Energy (DOE), but the company is now not expected to meet the Sept. 30 deadline to finalize the guarantee.
SolarStrong was touted as a project that could double the number of U.S. PV installations in the U.S. when it was announced earlier this month. The original plan called for up to 371 MW of new solar generation capacity through the installation of rooftop PV arrays on up to 160,000 homes on as many as 124 military housing developments in 33 states.
'We absolutely still believe in the project,' CEO Lyndon Rive told the San Francisco Business Times. 'It will just be smaller in scope.' SolarCity has not yet disclosed what the new project size will be.
The approval hold-up was attributed to increased due diligence on the part of the DOE, following the intense political fallout from module manufacturer Solyndra's bankruptcy and the investigation into its 2009 loan guarantee.
As the hopes for SolarStrong's loan guarantee approval began to dim last week, Rive wrote a letter (obtained by Southern California Public Radio) to Rep. Fred Upton, R-Mich., chair of the House's Energy and Commerce Committee, urging him to extend the deadline.
'Project SolarStrong, together with the thousands of job years it would create and the benefits it would bring to our country's military communities, is at risk of becoming an unintended casualty of the controversy over Solyndra,' Rive wrote.
'SolarStrong sharply contrasts with Solyndra in every regard concerning risk and cost to the government,' he pointed out, citing SolarStrong's predictable cashflows from long-term power purchase agreements in place, proven crystalline PV technology and significant private-capital investment.
The SolarStrong project currently remains listed on the DOE's status page as a 'conditional commitment.'

Photo credit: SolarCity