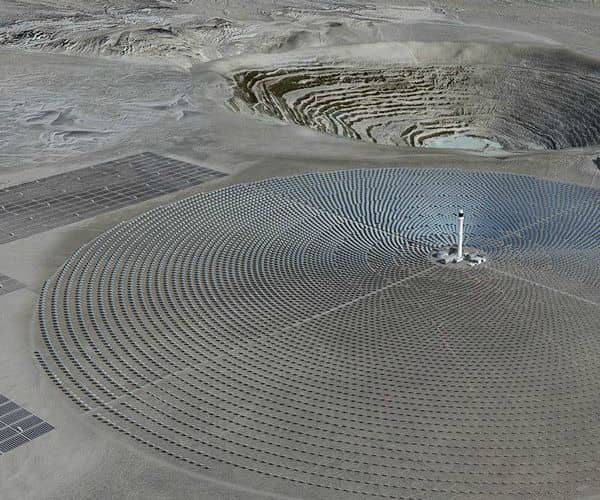 Santa Monica, Calif.-based SolarReserve has received environmental approval from Chile to develop the 260 MW Copiapo solar project.
Located in the Atacama region, the Copiapo project consists of two 120 MW concentrating solar power (CSP) towers with molten salt thermal energy storage combined with 150 MW of PV.
The hybrid CSP and PV facility will deliver 260 MW of baseload power 24 hours a day to Chile's central interconnected system. Scheduled to achieve commercial operation in 2019, Copiapo is expected to produce over 1,800 GWh of electricity per year.
The project's technology is based on SolarReserve's Crescent Dunes facility in the U.S., which is in the process of being commissioned.
'One of the fundamental goals for SolarReserve is minimizing the environmental impacts of our projects at every stage – from site selection and construction to full operational use,' says Kevin Smith, SolarReserve's CEO.