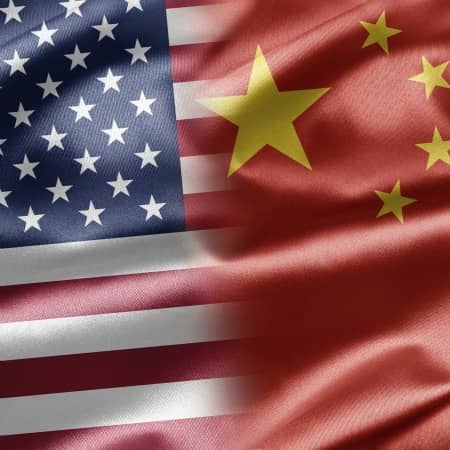 Nearly a full year has passed since SolarWorld and its partners in the Coalition for American Solar Manufacturing (CASM) caught everyone's attention during Solar Power International with the surprise filing of an anti-dumping complaint and countervailing-duty petition against China.
In May, the Department of Commerce (DOC) voted to impose significant tariffs on Chinese solar modules, as a preliminary decision. But the saga has not yet ended, as the industry is still awaiting final decisions from both the DOC and the International Trade Commission (ITC). Both announcements are expected later this fall.
The controversy over global trade action continues to dramatically divide the solar sector. Companies from the CASM and the Coalition for Affordable Solar Energy (CASE), which opposes the CASM's petition, testified before the ITC earlier this week as part of the final hearing in the case.
SolarWorld and its CASM partners – some which have fallen on hard times since the case was originally filed – insisted once again to the commission that their woes were inflicted by an inability to compete with cheap Chinese imports.
Meanwhile, the anti-CASM side – seemingly frustrated by the effects that the preliminary tariff decisions have already had on the industry – sharpened its attacks against SolarWorld.
CASM member Helios Solar Works, which opened a PV module factory in Wisconsin in early 2011, idled its factory and laid off workers by October, said Steven Ostrenga, founder and CEO, during his testimony. The company operated with a skeleton crew, at a utilization rate of under 25%, during a period in late 2011.
Ostrenga identified plummeting module costs and lost business to Chinese competitors as the reasons behind Helios' struggles.
'China is responsible for the crash in market prices for PV panels – not thin film and not raw material cost decreases,' he said, according to a prepared transcript. 'By completely overwhelming the U.S. market, Chinese producers have collapsed pricing to the point where it is nearly impossible for U.S. producers to cover their costs. One of our most common modules is selling for 40 percent less now than just a year ago.'
According to Kevin Kilkelly, president and sales manager for SolarWorld Americas, evidence of Chinese companies' increasingly tight hold on the market can be seen at any solar trade show.
'At every event, I find dozens of Chinese companies offering solar products at cut-throat prices,' Kilkelly told the commission. 'From one event to the next, their prices continue to decline. Over time, I have seen more and more Chinese exhibitors and fewer and fewer domestic producers.'
Pricing offers from Chinese manufacturers have fallen from $1.80/W at the beginning of 2011, to approximately $1.00/W when SolarWorld filed its complaint later in the year, to $0.70/W now. U.S. producers cannot compete at those levels, Kilkelly said.
CASE members, however, disputed the notion that recent declines in module prices mean the industry is in trouble – or that U.S. manufacturers cannot be successful.
Kevin Lapidus, senior vice president of legal and government affairs at SunEdison, said that SolarWorld has 'misunderstood' the way in which module prices are set in the U.S.
The revenue model for solar power plants relies on power purchase agreements, government incentives and tax credits, he explained during a media conference call. 'As incentives come down, you must drive down the costs of components, or the revenue model doesn't work,' he said.
In making its final decision, the ITC will formally determine whether the influx of Chinese modules has caused harm to the U.S. solar manufacturing industry. Lapidus acknowledged that under the current legal system, the bar for concluding that harm has occurred is relatively low. 'We are realistic,' he said.
SunEdison and its fellow CASE members, however, believe that such injury is not actually occurring. Lapidus cited thin-film PV module manufacturer First Solar and crystalline PV module manufacturer SunPower – both headquartered in the U.S. – as examples of companies that have become leaders in the utility-scale space and residential space, respectively, despite Chinese modules' presence.
'This is a SolarWorld issue, and they're attempting to make it an issue for the rest of the industry,' he said.
Unlike First Solar and SunPower, SolarWorld has made certain strategic mistakes that have cost the company market share, according to Lapidus. These errors included focusing on monocrystalline rather than multicrystalline PV technology, offering kits instead of standalone modules that would have streamlined developer access, and arriving late to the utility-scale PV boom.
SolarWorld has asserted that it is far from the only U.S. victim of Chinese module dumping. According to a recent statement from the CASM, China's 'state-sponsored export aggression' has led to the closure or downsizing of at least 14 U.S. solar manufacturers. Recent casualties include a Schott Solar plant in New Mexico and a Sharp Solar factory in Tennessee, the CASM says. (The latter closure has not been officially confirmed. Sharp has been contacted for comment but has not yet provided a definitive answer.)
Conversely, the project development side has suffered due to the imposition of preliminary tariffs and the ongoing trade conflict as a whole, according to George Hershman, vice president of Swinerton Inc.
The construction company has seen 'a number of projects sidelined and essentially put on hold as this issue gets resolved,' Hershman said during the conference call. The company's projects, which are concentrated in the utility-scale segment, rely upon the availability of low-cost product in order to be financially viable.
For both sides of this conflict, the next important milestone is Oct. 10, when the DOC announces its final decision on import duties. The ITC's final determination will follow on Nov. 7.