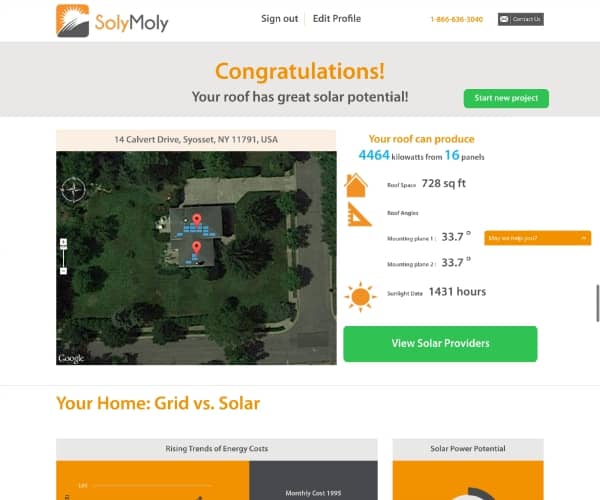 New Jersey-based solar marketing firm SolyMoly has launched its online mapping and sales platform for homeowners and installers.
The service enables users to specify which area of the rooftop they would like to consider using for solar panel installation. SolyMoly also connects homeowners with approved system installers in the area.
Installers receive a copy of the customer's detailed report to facilitate the sales and construction process.
'What we learned throughout product development is that homeowners prefer to explore the potential of rooftop solar energy without feeling overwhelmed with options or pressured to act fast,' says Kathir Kuppan, founder and CEO of SolyMoly. 'We are simply equipping consumers with the tools they need to make a well-informed decision, on their own timelines and from the comfort of home.'