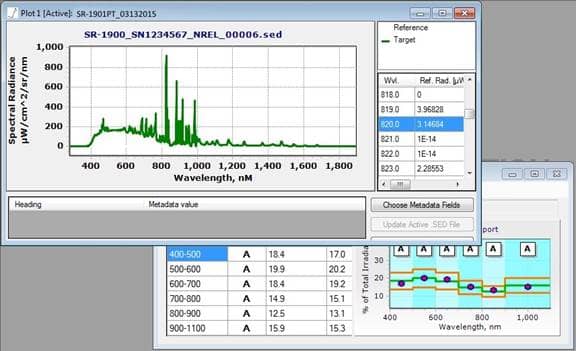 Massachusetts-based Spectral Evolution has developed the SR-1901PT spectroradiometer, which is able to measure both short- and long-pulse solar simulators.
The company says the SR-1901PT can capture the full spectrum from 280 nm to 1,900 nm in a single flash with a one millisecond integration time for spectral match. In addition, the SR-1901PT can be used for uniformity and stability measurements.
Classification is based on both IEC 60904-9 and ASTM E927-10 standards and can be Class A, Class B or Class C depending on the acceptable tolerances they meet for spectral match to sunlight, uniformity of light source and stability of light source over time.