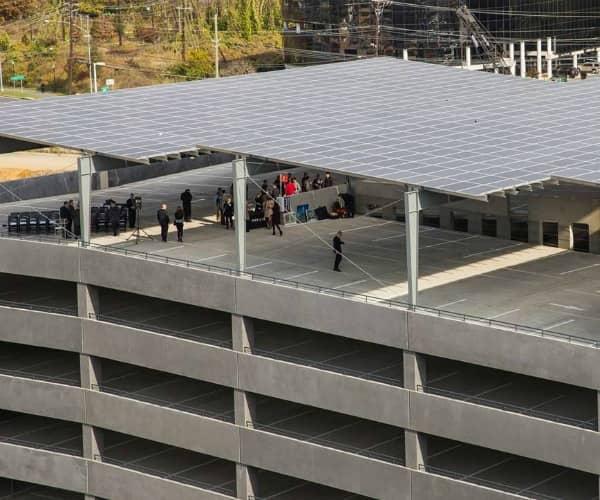 Standard Solar has completed a 265 kW garage-top solar canopy for developer Federal Realty Investment Trust on the site of Pike & Rose in Rockville, Md.
The 855-panel array, expected to produce 226.5 MWh of electricity per year, will offset approximately 30% of the energy required to power the garage and the multiple electric vehicle charging stations.
The project, including the solar canopy and the electric vehicle charging stations, was funded in part through a grant from the Maryland Energy Administration.
'As the tallest and most visible renewable energy project on Rockville Pike, this project was an especially exciting one for us,' says Scott Wiater, president of Standard Solar. 'And, even better, the garage-top solar canopy will be an ever-present reminder of the power and value of solar energy to the thousands of people who park in the garage or see it as they drive by the structure.'