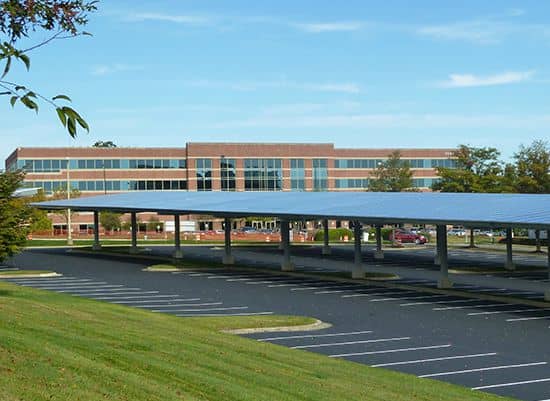 Maryland-based developer Standard Solar has made a new commitment to the Clinton Global Initiative (CGI) to support the development of new solar photovoltaic microgrid technologies.
Over the past two years, Standard Solar has contributed its resources and time to the CGI to help improve grid reliability. For its initial project under this second commitment, Standard Solar worked with Solar Grid Storage – recently acquired by SunEdison – to create one of the first commercial solar microgrids in the U.S. at Konterra Realty in Maryland.
'The Konterra project brought together a diverse set of stakeholders in support of a true game-changer for the solar industry,' says Tony Clifford, CEO of Standard Solar. 'Although projects of this type aren't yet commonplace, their commercial potential continues to grow.'
In 2014, the company worked with ConnectDER (formerly Infinite Invention) to support the development and demonstration of a new product that reduces grid connection costs for residential PV systems. Standard Solar also worked with utility Pepco to develop a solar microgrid demonstration project.
In addition, Standard Solar has committed funds to the University of Delaware as part of a U.S. Department of Energy proposal to develop electric storage paired with PV.
Standard Solar has allocated and secured several million dollars toward these partnerships. The company says it will contribute additional funds and resources over the coming years as part of its ongoing effort to fully integrate PV with the grid.