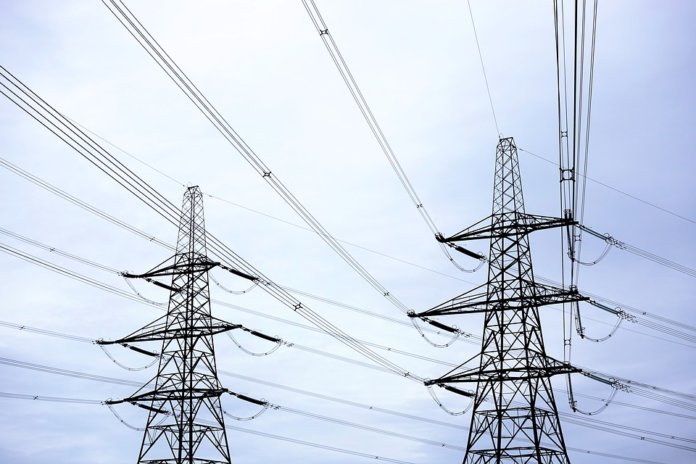 Forty-four states, as well as the District of Columbia and Puerto Rico, took actions related to grid modernization in the second quarter of the year, with the greatest number of actions relating to energy storage deployment, data access policies, distribution system planning, utility business model reforms, and integrated resource planning, according to a new report from the N.C. Clean Energy Technology Center (NCCETC).
NCCETC, part of the College of Engineering at North Carolina State University, recently released its Q2 2019 edition of The 50 States of Grid Modernization, a quarterly series that provides insights on state regulatory and legislative discussions and actions on grid modernization, utility business model and rate reforms, energy storage, microgrids, and demand response.
According to the report, a total of 433 grid modernization actions were taken during Q2 2019, representing a 43% increase over Q2 2018 (302 actions) and a 139% increase over Q2 2017 (181 actions). New York, California and Massachusetts took the greatest number of actions during the quarter, followed by Minnesota, New Jersey, North Carolina and New Hampshire. The states that took no actions during the quarter were Alaska, Wyoming, North Dakota, Oklahoma, Kentucky and West Virginia.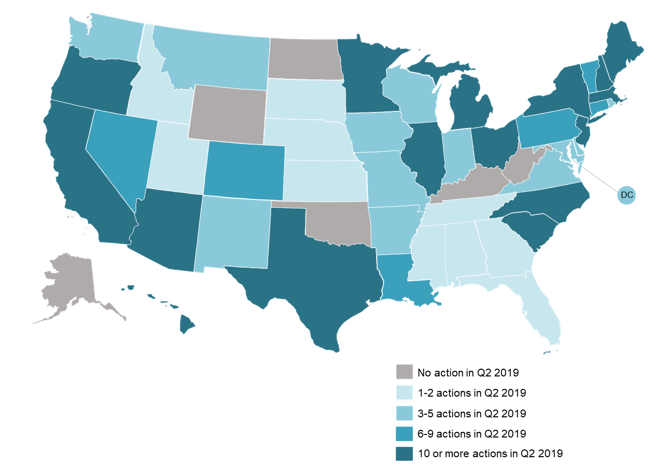 The report discusses three trends in grid modernization actions taken in Q2 2019: (1) states developing criteria for evaluating non-wires alternatives, (2) policymakers and regulators considering renewable portfolio standards, and (3) states analyzing the costs and benefits of battery storage.
"Grid modernization activity continues to increase across the country, with states giving particular attention to grid planning processes," says Autumn Proudlove, lead author of the report and senior manager of policy research at NCCETC. "States are revising integrated resource planning rules, developing distribution system planning requirements and exploring criteria for evaluating non-wires alternatives."
The report notes the top five policy developments of the quarter when it came to grid modernization:
Minnesota lawmakers enacted an expansive energy storage bill;
The Ohio Supreme Court struck down First Energy's grid modernization rider;
Working groups filed their final recommendations in D.C.'s grid modernization proceeding;
Nevada legislators passeda bill authorizing utility business model reforms; and
The Puerto Rico Electric Power Authority proposed minigrids and energy storage deployment in its final integrated resource plan.
"Grid modernization is being increasingly incorporated into state renewable and clean energy requirements," notes David Sarkisian, senior policy analyst at NCCETC. "As states and utilities deepen their decarbonization goals, policies are moving beyond simply promoting renewable generation to supporting a broader group of technologies and practices that can help transform the electricity system."