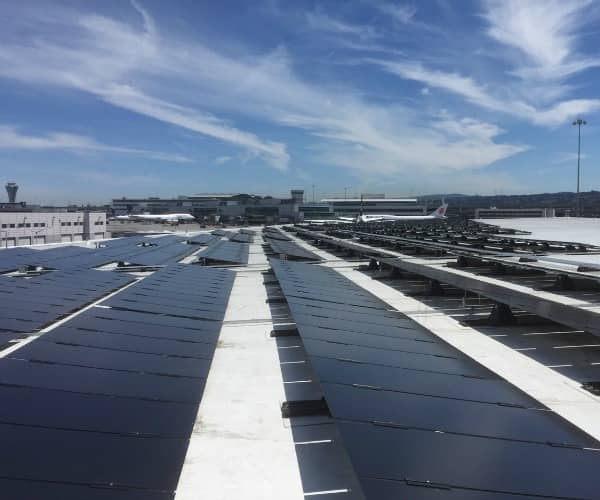 California-based Stion Energy Services, the project development arm of module maker Stion, has completed the installation and commissioning of a 172 kW commercial rooftop array at San Francisco International Airport (SFO).
Hensel Phelps Construction built the array for the facility, which is the newest commercial building at SFO. The project also features a Sollega ballasted roof mount and Advanced Energy string inverters.
Although the West Field Cargo Building did not have a roof facing due south, Stion says its copper indium gallium selenide modules generate sufficient electricity even when the sun's rays do not hit the panel at an ideal angle. The solar array is expected to generate over 281 MWh of electricity per year and will enable LEED Gold certification for the West Field Cargo Building.
'We expect SFO to see an attractive return on investment over the lifetime of the solar project,' says Jeffery Cheng, CEO of Stion Energy Services.