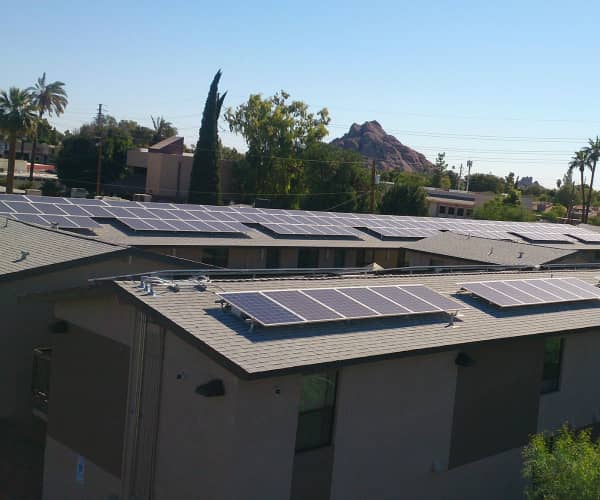 Arizona-based Sun Valley Solar Solutions has completed a 91 kW solar array for Verde Villas, a housing complex for low-income veterans and formerly homeless families in Phoenix.
The project consists of 325 SolarWorld modules split between a rooftop array and custom steel parking structures. The project is expected to produce approximately 155,402 kWh per year, representing nearly 60% of the facility's overall electricity needs.
The renovation was overseen by the Arizona nonprofit Foundation for Senior Living, which also manages the property on behalf of Catholic Charities Community Services.
'Solar, along with other green initiatives, enables us to dramatically reduce our operating costs – freeing money that goes directly back to support our programs,' says Steve Capobres, vice president of business development at Catholic Charities.