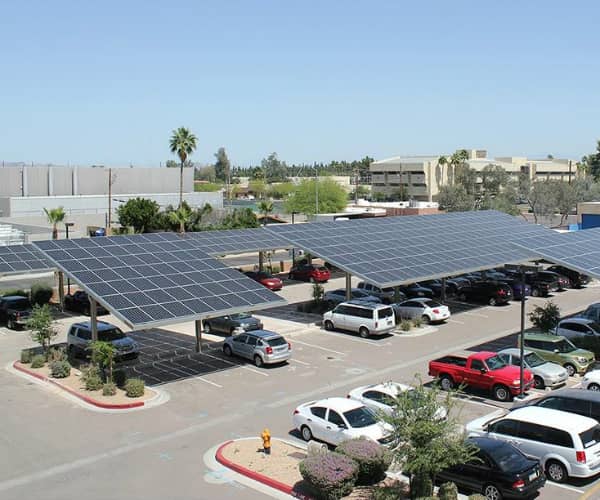 Chandler, Ariz.-based Sun Valley Solar Solutions (SVSS) has deployed a solar energy system for Marc Community Resources spanning two rooftops and a parking lot at the organization's Mesa, Ariz., headquarters.
The 350 kW system incorporates more than 1,000 SunPower solar modules. The system is anticipated to generate more than 65% of the facility's energy requirements each year.
Marc Community Resources says it wanted to reduce operating expenses while demonstrating responsible corporate citizenship. Another benefit is that the employees now enjoy shaded parking.
At the same time, the project had some engineering complications.
'The city demanded an extended review process, which caused some unexpected delays,' says Mark Tompert, director of facilities and transportation for Mark Community Resources. 'On top of that, the installation crew discovered an underground water retention system, which could not be disturbed. But great communication throughout the review process made the whole thing much more bearable, and some creative engineering by the SVSS crew solved the water retention issue with minimal delay.'