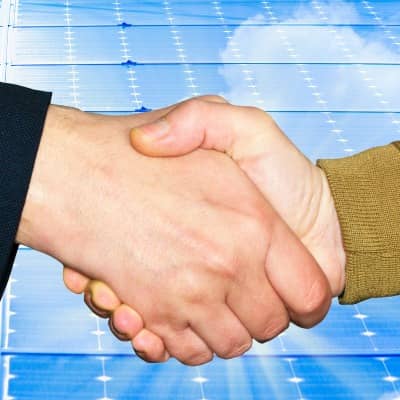 SunEdison Inc. has signed a deal to acquire residential installer Vivint Solar for approximately $2.2 billion, payable in a combination of cash, shares of SunEdison common stock and SunEdison convertible notes.
In connection with SunEdison's proposed acquisition of Vivint Solar, a subsidiary of TerraForm Power will acquire Vivint Solar's rooftop solar portfolio, which is expected to be 523 MW by the end of the year. The cash transaction is valued at $922 million.
In addition, TerraForm Power will acquire future completed residential and small commercial projects from SunEdison's expanded residential and small commercial business unit.
Vivint Solar will be folded into SunEdison's existing residential and small commercial development business. The Vivint Solar management team will join SunEdison. SunEdison says the transaction is intended to accelerate its existing business in the U.S., the U.K. and Australia.
The merger requires the approval of Vivint Solar stockholders. 313 Acquisition LLC, which owns approximately 77% of the outstanding Vivint Solar shares, has agreed to vote in favor of the adoption of the merger agreement, subject to certain termination events.
The transaction is expected to close in the fourth quarter, subject to regulatory requirements.
'SunEdison's acquisition of Vivint Solar is a logical next step in the transformation of our platform after the successful execution of our First Wind acquisition in January,' says Ahmad Chatila, CEO of SunEdison and chairman of TerraForm Power.
'SunEdison and TerraForm Power have built a unique model that recognizes the value of long-term, predictable, contracted cashflows from our residential solar portfolio, while providing access to a broad pool of financing at an attractive cost of capital,' says Greg Butterfield, Vivint Solar's CEO. 'We are excited to join the SunEdison residential and small commercial team, which has successfully developed a wide range of channels complementing those at Vivint Solar, both in the U.S. and globally.'