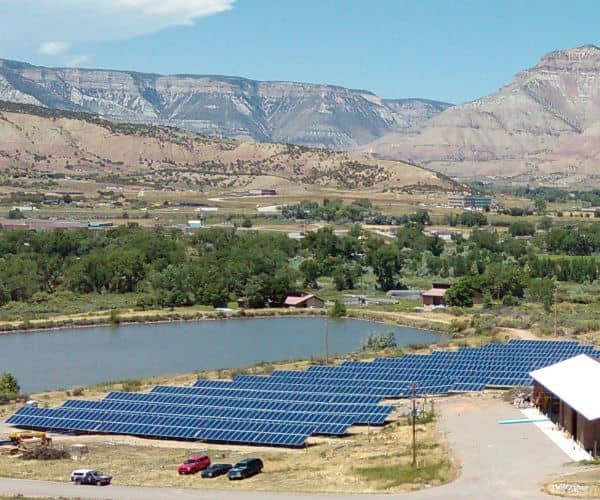 San Francisco-based Sunforce Solutions International Inc. is developing a 441 kW solar photovoltaic project on the grounds of a water treatment plant for the Battlement Mesa Metro District (BMMD) in Colorado.
Sunsense Inc. of Carbondale, Colo., has begun construction of the ground-mount facility, which will consist of 1,422 Canadian Solar 310 W photovoltaic modules mounted on S:Flex racking and 16 Fronius Symo 24 kW inverters. Solar Solutions and Distribution LLC of Greenwood Village, Colo., supplied the major equipment.
The project is expected to generate more than 90% of the site's current energy needs. Sunforce has a 20-year power purchase agreement with the BMMD.
Sunforce is also preparing to start construction on a 385 kW solar power project for the Roaring Fork High School in Carbondale. Sunsense will provide engineering and construction services for that project, as well.
In January, Sunforce and Sunsense completed a 234 kW PV project for the Town of Silt, Colo., on the grounds of its waste treatment facility.