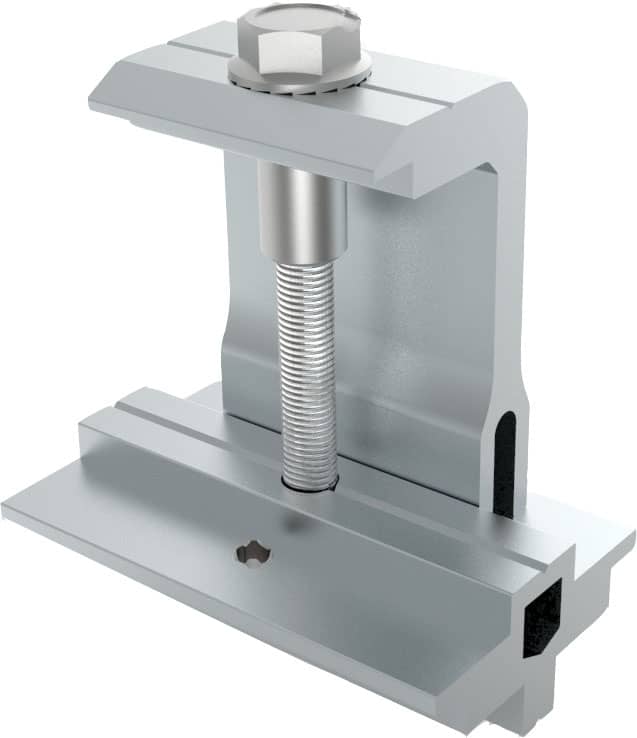 Washington-based SunModo Corp. has developed a new system for bonding a photovoltaic racking installation to a grounding source.
The SunModo's Self-Grounding System includes T-bolts with locking features, mid and end clamps, rail splices, shared rail adaptors, and lugs – all featuring grounding pins. The system handles landscape and portrait configurations.
The product line is the subject of two patents and one patent pending. It has completed UL 2703 certification.
'Installers told us one of the greatest hassles to PV installation was managing the clumsy assortment of bonding connections to properly ground the racking system,' says Rick Campfield, president of SunModo.