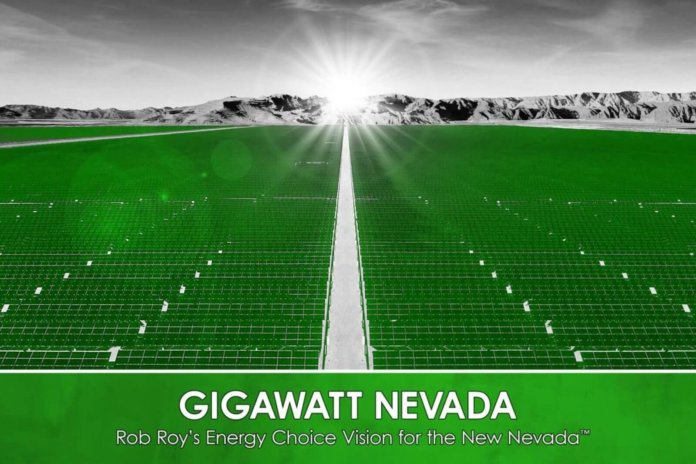 Switch, a technology infrastructure corporation based in Las Vegas, is teaming up with asset manager Capital Dynamics to build what they call the single largest solar project portfolio in the U.S., the Gigawatt 1 in Nevada.
Switch CEO and Founder Rob Roy's Gigawatt 1 solar project, to be built in northern and southern Nevada, is expected to generate enough clean energy to power nearly 1 million homes. The Gigawatt 1 concept comes from an initiative called Gigawatt Nevada, first proposed by Roy three years ago.
"The foundation of Gigawatt Nevada is that Nevada should harness the sun the same way Alaska harnesses its oil to significantly benefit all Nevadans," says Roy.
The assets will be owned and developed by Capital Dynamics. Gigawatt 1 anchor tenants will include Switch and several Switch CORE clients that currently partner with Switch for data center and telecommunication services. In addition, multiple private and public sector access customers within Nevada and outside the state are already in negotiations to join the project.
Switch says the 1 GW project will be built with U.S.-made solar panels and will deploy local Nevada labor. In total, the project portfolio is expected to create 1,250 construction jobs.
"This is the kind of opportunity that only very rarely presents itself," says Benoit Allehaut, director at Capital Dynamics. "After hearing Rob Roy's vision to build gigawatts of solar in Nevada, this was an opportunity we couldn't pass. We see a natural partnership to transform not just Nevada but the entire western electric grid."