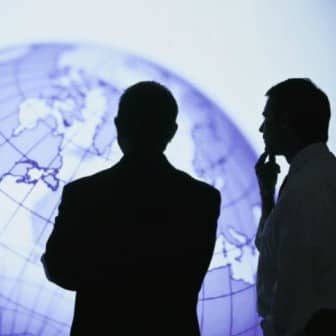 The Earth is a harsh mistress, and photovoltaic modules are being called on to serve in its farthest corners. The Boston-based Fraunhofer Center for Sustainable Energy Systems (CSE) and the Fraunhofer Institute for Solar Energy Systems (ISE) in Freiburg, Germany, say the PV Durability Initiative (PVDI) program is intended to create a database of performance and safety results that could produce more reliable PV modules for deployment wherever they are needed.
Fraunhofer says PVDI, which it announced in September 2011, rates PV modules on a scale of zero to five for each test environment. Under the testing regime, modules are subjected to accelerated stress testing intended to approach its lifespan for a given set of environmental conditions, such as UV radiation, dynamic and static mechanical stresses at different temperatures, humidity-freeze cycles and extended periods of damp heat. Fraunhofer says modules are rated for performance and safety. An example of a PVDI test sequence can be seen in the following chart: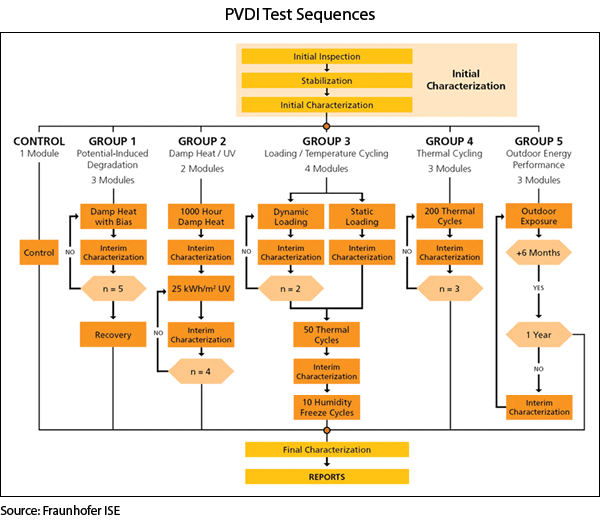 'The potential for PV modules to fail in advance of their intended service life is a key factor that increases the perceived risk, and therefore the cost, of funding PV installations,' says Fraunhofer CSE Director of PV Technologies Geoffrey Kinsey in a statement. 'PVDI addresses this issue.'
The two test centers have just produced their first report of PVDI results. Fraunhofer says it selected five of the top 10 crystalline silicon module producers and found a substantial spread in thermal cycling durability, while all showed"very good stability," in the damp heat/UV test sequence. To avoid selection bias, the program requires that commercial modules be purchased on the open market where possible.
The company notes that participants in the PVDI program have the option to remain anonymous. However, the data generated becomes a permanent part of the ongoing PVDI data set for continuing comparison with the rest of the field as well as future modules.
Fraunhofer says the PVDI program is open to PV module manufacturers, system developers and financiers.