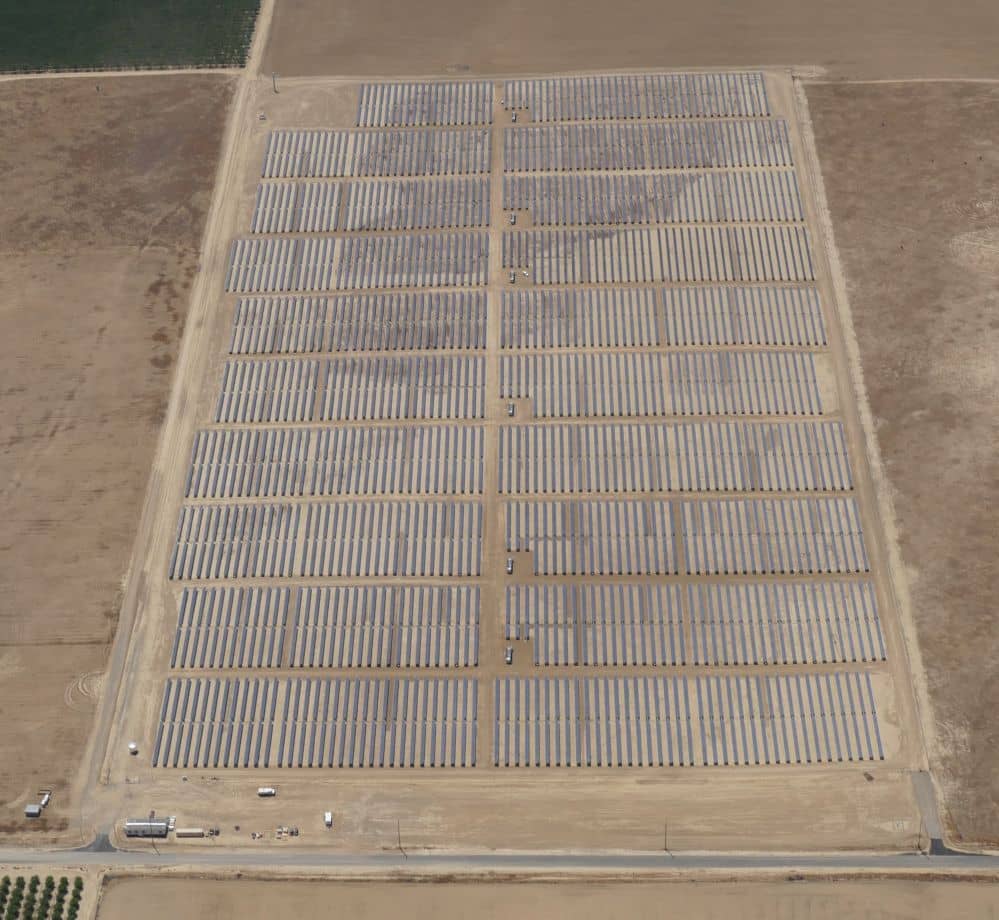 Coronal Group LLC and Panasonic Eco Solutions have completed the 26 MW Coronal Lost Hills solar project in Kern County, Calif.
Coronal acquired the project in October 2014 from SunEdison, which was the original developer. Construction was completed in April.
'We came into the project just before design and construction started, essentially after all the discretionary permits had been received,' says Julie Ungerleider, senior vice president of engineering for Coronal Group.
The 220-acre facility, built by Panasonic and Swinerton Builders, incorporates 83,840 JinkoSolar 310 W modules mounted on Array Technology Inc.'s DuraTrack HZ trackers. The system has TMEiC central inverters.
The project is expected to generate approximately 54,620 MWh of electricity per year. The power is being supplied to Southern California Edison under a 20-year power purchase agreement.
The location was perfect in terms of its resources and permitting. The project was intended to center on a tracking PV facility from the outset. The solar irradiance of the location, environmental considerations, availability of land and the scale of the installation all made trackers attractive from a levelized-cost-of-energy perspective.
But there is no such thing as a cookie-cutter solar project.Â
'One of the interesting parts of this project was that it was developed on two sites about two-and-a-half miles apart,' Ungerleider says. 'We connected these with a gen-tie line and then out to the point of interconnection.'
The project consists of two essentially identical 10 MW sections. The sites themselves are basically flat and were previously used for agriculture. This simplified the site preparation and construction work.
Ungerleider says that one of the unique aspects of the project was that the point of interconnection was about four miles from the farther site. Most of the gen-tie line runs above ground. However, there was a Lost Hills Water District canal that had to be crossed to reach the interconnection point. The gen-tie ran under the large concrete-lined canal, which added some complexity and required compliance with the water district's specifications.
'That was a lengthy process because it had to go throughthe planning board and required a public hearing,' Ungerleider says. 'The district was involved in the design and had people out observing the installation.'
Coronal Lost Hills incorporates a data acquisition system so that Coronal and Panasonic can monitor the site remotely. Panasonic is the operations and maintenance provider, and Coronal is the asset manager for the project.