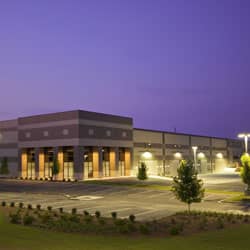 Although 2011 is less than a week old, it has already seen numerous signs of promising activity for thin-film PV manufacturing in the U.S. – particularly in unlikely regions of the country.
California remains the state that is most associated with the U.S.' solar market – for corporate headquarters sites, manufacturing facilities and solar installations alike. But several recent announcements make it clear that solar firms are branching out to some unexpected locales. What are the key attractions?
AQT Solar, which began production of its copper indium gallium diselenide (CIGS) products at its Sunnyvale, Calif., facility in August, opted to move eastward for its second facility. The company plans to locate its second factory in the Carolina Pines development in Richland County, S.C.
During its year-long search phase, AQT Solar considered potential factory sites in all of the U.S.' major geographic regions, CEO Michael Bartholomeusz tells Solar Industry. 'All the states had incentive packages: a combination of loans, tax incentives and job-creation incentives,' he says. 'That was a fairly level playing field.'
In its announcement, AQT Solar noted that South Carolina offers a 'strong market for clean energy and a favorable business climate.' This characterization of the state as business-friendly is solidly backed by numbers from state and regional organizations that partnered with AQT Solar to help attract the company to the area.
Specifically, according to online statistics from the Central SC Alliance, a business organization, the area boasts the state's largest labor pool and aggregate productivity metrics that rank among the top 10 in the U.S. In addition, South Carolina has one of the lowest unionization rates and lowest work-stoppage rates in the U.S., according to statistics from the South Carolina Department of Commerce.
'We are certainly not looking to go to South Carolina to pay bargain-basement wages,' Bartholomeusz notes. 'We're paying good, fair wages, but [South Carolina] has a good economic cost structure.'
As for who will fill these jobs, AQT Solar said the concentration of universities and technical colleges in the region was expected to supply an ample trained labor force for the 1,000 jobs the company plans to create.
'The type of manufacturing we engage in is not inherent to the Southeast, so having the full weight of the educational system behind us was a very seminal decision point,' says Bartholomeusz, adding that the local institutions were immediately willing to offer curricular support.
Cell production at the South Carolina site is expected to begin by the beginning of 2012, with an initial annual capacity of 30 MW to 40 MW. AQT Solar plans to expand to approximately 1 GW of annual capacity by the end of 2014.
The U.S. Southeast has often been depicted as lagging in embracing the solar sector on the installation side – despite the abundant solar resources in the region – but AQT Solar will be joined by another new thin-film PV manufacturing neighbor just to the south.
Earlier this week, San Jose-based Stion selected Hattiesburg, Miss., for its new production facility, following the signing of an incentive agreement that promised a $75 million loan, among other incentives.
Meanwhile, in the upper Midwest, Wisconsin joined its neighbor Michigan – which is perhaps better known for its cleantech business activity – in developing a solar manufacturing sector. On Jan. 3, thin-film PV manufacturer W Solar Group announced it was moving its headquarters, research and development, and manufacturing from California to Dane County, Wis.
Company executives cited the state's 'high-quality workforce, extensive supply chain and the commitment to producing world-class products' as reasons for the location selection, according to a statement from the office of Gov. Jim Doyle, D-Wis.
One week is too short a time period to define an entire year, but this trend merits watching. Perhaps 2011 will be the year of branching into new, business-friendly areas for U.S.-based thin-film PV manufacturing.
'These states really have a legacy of fostering new enterprise and new business,' AQT's Bartholomeusz points out. 'I think this just represents a continuing trend.'
Should California worry about a mass exodus? 'California is such a wonderful incubator of talent and incubation,' Bartholomeusz says. 'They incubate companies like us, and then companies migrate to other locations.'
He stresses, however, that the company is still manufacturing modules in California at substantial production volumes and praises the state's San Joaquin Valley, in particular, as an attractive home base or manufacturing site for any solar firm.
'We're not bailing on California,' he says. 'It's just that more job creation for us is going to happen in the Southeast.'
Photo: AQT Solar's new manufacturing facility in South Carolina. Photo courtesy of AQT Solar.