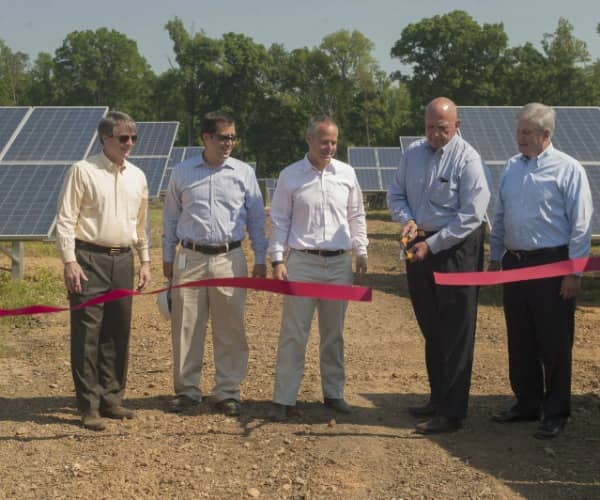 Georgia Power has completed a 7 MW expansion to the Dalton Solar Plant in Dalton, Ga.
The expansion adds to two previous phases with a combined capacity of 700 kW. Georgia Power leases property for the solar facility from Dalton Utilities, which receives 100% of the output under a 25-year wholesale power purchase agreement. Dalton Utilities maintains all of the renewable energy credits associated with the project.
'Georgia's status as a national solar leader, as well as the ability to develop projects like this in communities across the state, is thanks to continued collaboration by utilities, government and solar developers,' says Murry Weaver, northwest region vice president for Georgia Power.