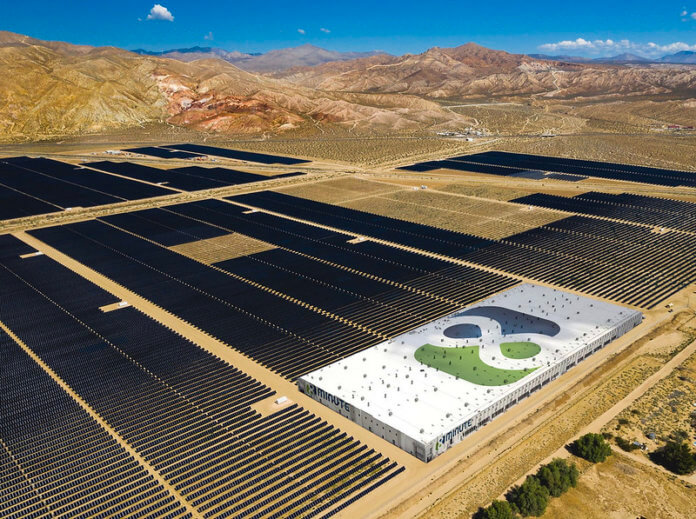 The Los Angeles Department of Water and Power (LADWP) is partnering with 8minute Solar Energy LLC to build the Eland Solar & Storage Center – a 400 MW solar project with the capability of storing up to 300MW/1200 MWh of energy.
The Los Angeles City Council unanimously approved the project's two power purchase agreements, clearing the way for development.
Located 70 miles north of Los Angeles close to California City on over 2,000 acres of desert land, Eland will be built in two phases. The project will start operations in 2022 and come to full operational capacity in 2023. The project will be the largest municipal photovoltaic operation in the world.
8minute says it will be able to provide LADWP with solar energy at less than $0.02/kWh.
"This is what the future of energy looks like," says Dr. Tom Buttgenbach, president and CEO of 8minute, "and we're thrilled to be co-creating that future in collaboration with our fellow innovators at LADWP and the labor community.
"Together, thanks to Eland's advanced storage and dispatch capabilities, we're working to dispel misconceptions about the availability, reliability and long-term viability of clean solar power. Utilizing existing transmission infrastructure to an extent never before seen for solar power plants allows for the rapid expansion of clean energy projects while saving the ratepayer money."
The Eland Solar & Storage Center has been engineered by 8minute to provide fully dispatchable power under control of the LADWP to meet its customers' demands. When the Eland cluster comes online in 2023, 8minute will be the largest provider of clean energy to Los Angeles.
PHOTO: A rendering of the Eland Solar & Storage Center