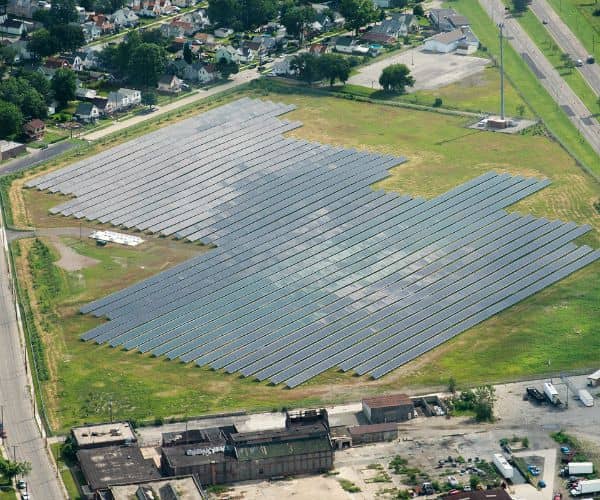 A year after the start of power generation from the 2 MW Anthony Wayne Solar Array at the Toledo Zoo in Ohio, officials say that the renewable energy project has reduced the zoo's carbon footprint, produced cost savings and turned a local eyesore into a community asset.
The 28,000-module photovoltaic array provides the Toledo Zoo with enough power to supply more than 30% of its electric energy needs. The zoo uses an average of 8 GWh of electricity per year, and the array produces nearly 3 GWh annually.
'The solar array allows the zoo to demonstrate environmental stewardship while reducing and stabilizing our electrical costs,' says Rick Payeff, director of facilities and planning for the Toledo Zoo. 'The power purchase agreement developed with GEM Energy has provided us with a way to utilize renewable energy sources without expanding capital or operational dollars up front.'
The project was the product of collaboration with Walbridge, Ohio-based GEM Energy, the Toledo Mayor's Office, the City Council and the Lucas County Land Bank.
"What we see today is the result of a public/private partnership that repurposed a foreclosed and contaminated brownfield into a productive solar array that lowers the zoo's carbon footprint by producing power through clean energy," says Jason Slattery, director of solar for GEM Energy, a subsidiary of the Rudolph Libbe Group.