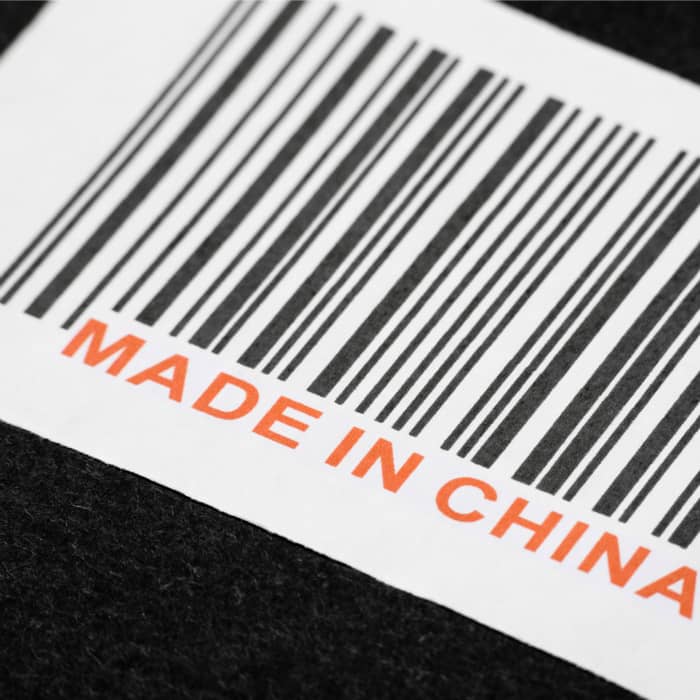 Following months of investigation, the U.S. Department of Commerce (DOC) has officially issued its preliminary determination of whether to impose tariffs on solar products imported from China. The DOC has concluded that 'countervailable subsidization' of crystalline silicon PV cells from China exists and, as a result, will impose countervailing duties ranging from 2.90% to 4.73%.
'We commend the Department of Commerce for its preliminary decision today, which is the first step in a process that will roll out over the next several months,' said Gordon Brinser, president of SolarWorld Industries America Inc., in a statement. SolarWorld leads the Coalition for American Solar Manufacturing (CASM), which filed an anti-dumping complaint and countervailing-duty petition against China last fall.
'If fair international trade can be re-established, the solar-pioneering U.S. industry will once again compete on legitimate market factors such as product performance, production efficiency and unsubsidized pricing,' Brinser added.
Two large Chinese solar manufacturers – both considered mandatory respondents in the case – were given individual preliminary tariff rates: Suntech received a 2.90% rate, while Trina Solar received a 4.73% rate. All other Chinese producers and exporters will be subject to a 3.61% rate. Because of the DOC's January determination of 'critical circumstances,' all of these tariffs will be retroactive 90 days.
The DOC also decided to modify the scope of the investigation to additionally cover modules, laminates and panels produced in a third (i.e., not China or the U.S.) country from cells produced in China – but not modules, laminates and panels produced in China from cells produced in a third country.
However, the announcement does not represent an absolute victory for SolarWorld and its partners: The DOC's preliminary tariff levels were regarded as significantly less steep than expected.
The Coalition for Affordable Solar Energy (CASE), which has vocally opposed the CASM's petition and contended that tariffs would inhibit essential cost reduction in the industry, gave mixed reviews to the DOC's decision.
In a statement, Jigar Shah, president of the CASE, called the ruling 'a relatively positive outcome' for the global solar sector. 'However, tariffs large or small will hurt American jobs and prolong our world's reliance on fossil fuels,' he added. 'Fortunately, this decision will not significantly raise solar prices in the United States as SolarWorld has sought.'
Analysts from Jefferies & Co., however, warned that even these relatively low tariff rates – especially when coupled with potential anti-dumping duties that may be introduced in the next few months – still may have a negative effect on the PV industry.
In order to avoid tariffs, Chinese manufacturers will shift manufacturing outside of their home countries – thus raising module costs and throttling industry growth, Jefferies analysts Jesse Pichel, Elaine Kwei and Min Xu wrote in a research note. Anti-dumping duties may be as low as 10% or as high as 100%, they added.
According to the Solar Energy Industries Association (SEIA), although the DOC's newly announced tariffs are not – in and of themselves – expected to hurt industry growth, future trade issues may have more severe economic ramifications.
In response, SEIA – whose members include companies on both sides of the global-trade debate – has launched a new global-dialogue initiative. The organization has reached out to the Chinese Renewable Energy Industries Association and other trade associations in the region in order to conduct a series of dialogues on trade relations.
In an announcement, SEIA says it hopes to promote solar energy trade that follows World Trade Organization rules 'while taking into account the unique and important role of governments in the development of the solar energy industry.' The group also seeks to establish a framework for preventing – and, if necessary, constructively resolving – any future trade conflict.
The back-and-forth public-relations battle between the CASE and the CASM in the months leading up to today's decision have been criticized by some in the industry as unproductive at a time when the solar sector faces attacks from outside foes.
Shortly before the DOC's announcement, the CASE publicly accused SolarWorld and its fellow CASM members of hypocrisy for accepting federal, state and local subsidies of their own while decrying those given to Chinese manufacturers.
The CASE called for the CASM's members to release a full list of incentives they have received over the past 10 years. Per the CASE's calculations, SolarWorld has received more than $100 million in direct supply-side subsidies – including tax credits from the State of Oregon for its Hillsboro, Ore., facility and long-term financial assistance from the German government.
MX Solar and Helios Solar Works, which recently outed themselves as additional founding members of the CASM, have also received a range of loans and financial incentives in recent years, the CASE said.
Meanwhile, the investigation by the DOC and the International Trade Commission (ITC) remains far from over.
For the industry, the next date to watch is June 14, when the DOC is scheduled to make its final determination. The ITC, which made its preliminary determination in December 2011, is scheduled to issue a final determination on July 19.
In the event of final affirmative determinations from both the DOC and the ITC, an official order on the case will be issued July 26.