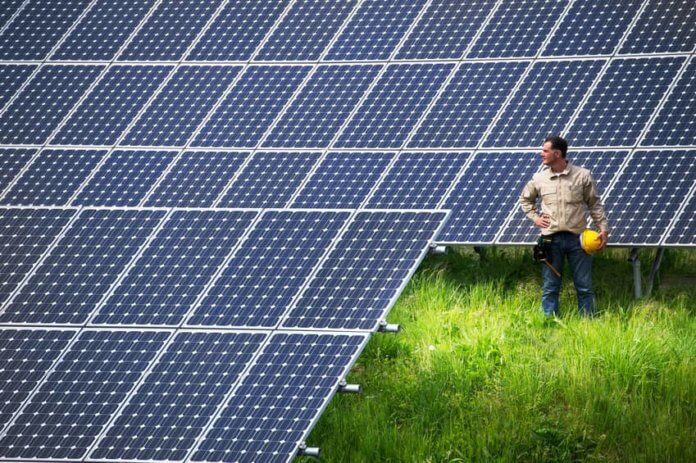 U.S. Sens. Martin Heinrich, D-N.M., and Susan Collins, R-Maine, have introduced a bill that would provide state and local governments with voluntary tools to expedite and standardize the permitting process for distributed energy technologies, such as rooftop solar and battery storage, while ensuring high-quality and safe installations.
According to the senators, the rapid growth in the use of clean energy technologies by American homeowners and businesses has led to a need for optimized local permitting, leading to the introduction of the new bill, the American Energy Opportunity Act.
The legislation builds on the Solar Automated Permit Processing (SolarAPP) initiative, which was launched by the Solar Energy Industries Association (SEIA) and The Solar Foundation last year. The goal for both SolarAPP and the American Energy Opportunity Act is to simplify the process for permitting and inspecting distributed solar and battery installations through a free, universally available online permitting portal for local governments.
"If we truly want economical clean energy at a local level, we need to streamline the permitting process for distributed energy technologies like rooftop solar," says Heinrich, ranking member on the Senate Subcommittee on Energy. "The current patchwork of permitting requirements across local jurisdictions causes delays and increases costs for both local governments and the businesses and homeowners who want to build smaller-scale renewable energy systems."
"Solar energy is a proven and powerful tool in the fight against climate change," adds Collins. "The American Energy Opportunity Act would help spur the adoption of this technology by providing beneficial tools to streamline the permitting process at the municipal level, which will help drive down the hidden costs of installing rooftop solar."
According to SEIA, interconnection, permitting and inspection processes can add up to about $7,000, or $1.00 per watt, in direct and indirect costs to a typical residential solar energy system.
In addition to reducing the cost of solar installations, the American Energy Opportunity Act would support local governments by creating a framework to work collaboratively toward instantaneous permitting for distributed energy resources. Instantaneous permitting would simplify going solar and reduce costs while helping communities reduce their administrative burdens, attract business investment, and promote economic development and job creation, says SEIA.
"This bill is a win-win-win for consumers, local governments and clean energy businesses. Local governments and building inspectors don't always have the resources they need to go from permitting a kitchen remodel to permitting a solar system," states Abigail Ross Hopper, president and CEO of SEIA. "This bill will provide tools to improve the solar permitting process across the nation, reducing costs for consumers while enhancing safety and quality. This means more people and businesses can deploy solar faster and better."
"Solar and battery permitting should be simple," adds Lynn Jurich, CEO of residential solar installer Sunrun. "This forward-looking, common-sense legislation will encourage more people to adopt solar, create quality local jobs, and bring more reliable, local clean energy to our energy system. We need more clean and resilient options in our communities, and this is a way to make real progress."