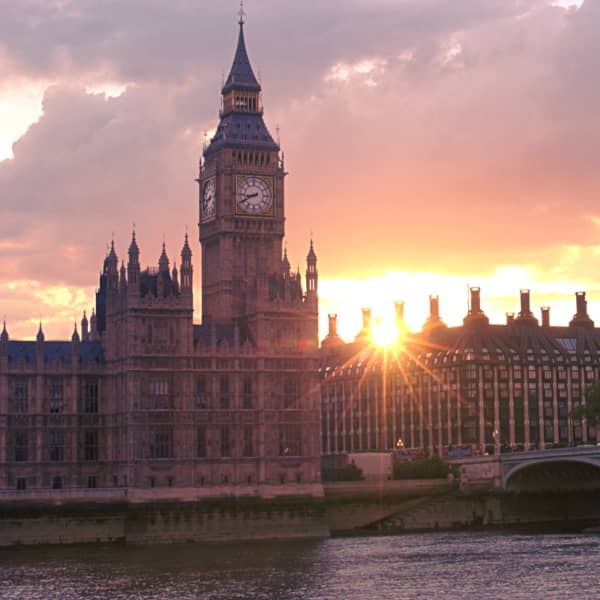 Abrupt changes to PV feed-in-tariff (FIT) policy have spurred the U.K.'s solar sector to take action in order to protect its livelihood. Our Solar Future, a U.K.-based industry organization, plans a mass lobby of Parliament on Nov. 22 in response to significant planned reductions to the country's FIT levels.
'This is an opportunity for people across the industry – as well as from environmental groups and other supports – to meet their [members of Parliament] and protest about the savage cuts to support for solar,' the group wrote in a blog post.
The protest is the latest of several public and industry objections voiced against U.K. Climate Change and Energy Minister Greg Barker's Oct. 31 announcement of major solar subsidy reductions that are scheduled to go into effect Dec. 12.
Under Barker's proposal, PV installations under 4 kW would receive 21 p/kWh – less than half their current rate of 43.3 p/kWh – with all installations up to 250 kW also seeing a reduction. FIT levels for the largest eligible projects – 250 kW to 5 MW – would remain unchanged at 8.5 p/kWh.
In his announcement, Barker maintained that the changes are intended to put the U.K.'s solar sector on 'firm footing, so that it can remain a successful and prosperous part of the green economy, and so that it doesn't fall victim to a boom and bust.'
Skyrocketing PV installation demand and declining installation costs since the FIT program began in April 2010 have fundamentally changed solar's cost equation, according to Barker. Payments of customers' FITs – which are derived from a ratepayer surcharge – now place a strain on program budgets and the nation's electricity bills, he added.
'The plummeting costs of solar mean we've got no option but to act so that we can stay within budget and not threaten the whole viability of the FITs scheme,' Barker said.
But according to several U.K.-based solar firms – as well as the country's major business-sector lobbying organization – the FIT adjustments are too much, too soon.
John Cridland, director general of The Confederation of British Industry, criticized the Department of Energy and Climate Change's (DECC) abrupt change in its timetable for implementing the FIT changes.
'A reduction was already on the cards from April 1, but this will now come in by mid-December – before the consultation has even ended,' Cridland said during a recent speech.
The DECC's decision to go forward with its FIT changes before the completion of certain reviews not only has caught the PV industry by surprise, but also may violate national law.
Solar energy installation company Solarcentury, along with a coalition of industry partners, has already taken legal action against the DECC's FIT cuts, calling the accelerated implementation schedule 'illegal, irrational and unreasonable.'
In response, the group has filed proceedings seeking an interim injunction to prevent the DECC from implementing the FIT cuts on Dec. 12.
'We expected a proper and fair consultation on the review of FITs,' the coalition said in a statement. 'We were all expecting a new tariff from April 2012 or, at worst, at the very end of a proper 'fast-track' process. Instead, we get a ready-made decision [that] seriously harms the solar industry and everyone in it, and gives us less than six weeks to save the businesses we have built up over multiple years.'
Many large planned PV project contracts have already been canceled in the wake of the FIT announcement, causing major financial losses for nonprofit low-income housing providers and other entities, Solarcentury noted.